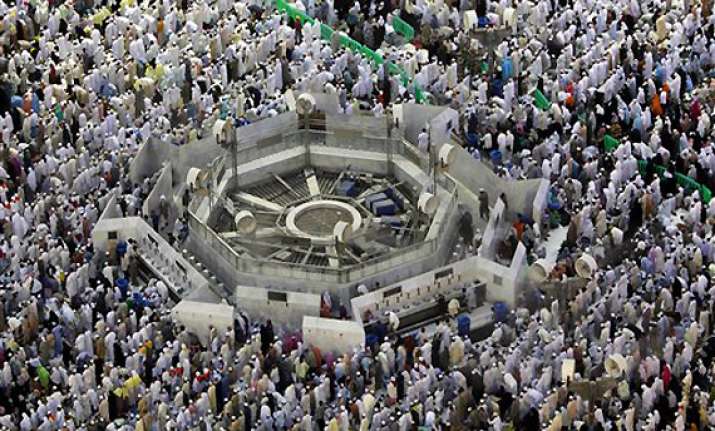 Mecca: Fears of an outbreak of the deadly MERS, a respiratory virus centered in the Arabian peninsula, in Saudi Arabia and construction in the holy city of Makkah have forced cuts in the numbers of pilgrims permitted to perform this year's Haj.
Millions of Muslims during the annual pilgrimage head to Makkah and Medina providing a possible means for MERS to spread around the globe as pilgrims who may become infected return to their home countries.
More than 2 million pilgrims —about 1 million fewer than last year —streamed from the holy city of Mecca to a huge tent encampment in Mina about 5km away to begin preparations for the haj with a day of prayer and supplication.  
Saudi authorities sharply cut back on the number of visas for many groups such as the elderly, pregnant women and those with chronic illnesses as a precaution against a new respiratory virus related to Sars that has killed more than 50 people in the kingdom this past year.  
The Saudi health minister, Abdullah al-Rabiah, said that no cases of the coronavirus infection have been detected among pilgrims.  
Further visa restrictions were imposed because of massive construction projects underway in Mecca.  
Fears of outbreak among pilgrims have prompted Saudi authorities to reduce quotas by 20% for haj visas for each country this year.  
Muslims must make haj once in their lives. It is a fourday spiritual cleansing based on centuries of interpretation of the traditions of Prophet Muhammad.