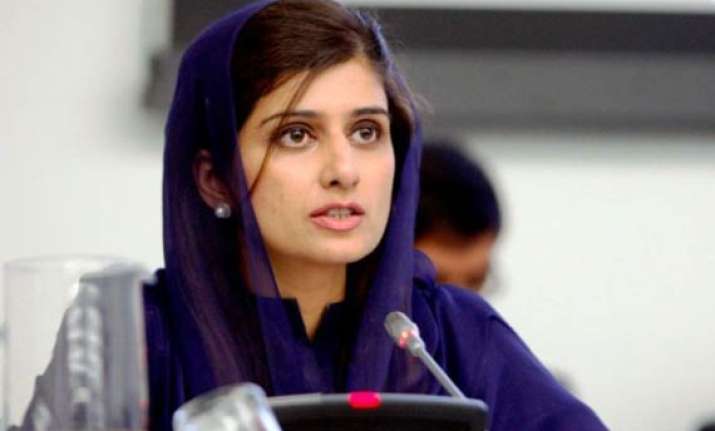 Islamabad, Dec 15: Foreign Minister Hina Rabbani Khar today warned that the US would be responsible if Pakistan failed in the war on terrorism, a remark that comes in the backdrop of a move by American lawmakers to freeze aid worth USD 700 million to Islamabad.

The US would be responsible if Pakistan failed in the war on terrorism or if there were problems, Khar was quoted as saying by TV news channels here.

She made the remarks while briefing the Parliamentary Committee on National Security, which met to discuss the issue of reviewing Pak-US ties.

Khar said Pakistan's relations with the US were "on hold" and would move forward if parliament allows it.  She provided details to the parliamentary panel of two formal agreements with the US regarding NATO supply routes and defence cooperation.

The entire gamut of political, intelligence and military cooperation with the US is being reviewed, she told the panel. 

The US House of Representatives yesterday passed a legislation to freeze aid to Pakistan worth USD 700 million and the Senate is expected to vote on the measure this week. 

The bill will freeze the aid pending assurances that Pakistan has taken steps to thwart militants who use improvised explosive devices against US-led forces in Afghanistan.

Following a cross-border NATO air strike that killed 24 Pakistani soldiers last month, Prime Minister Yousuf Raza Gilani has said Pakistan intends to frame "new terms of engagement" for relations with the US and NATO.