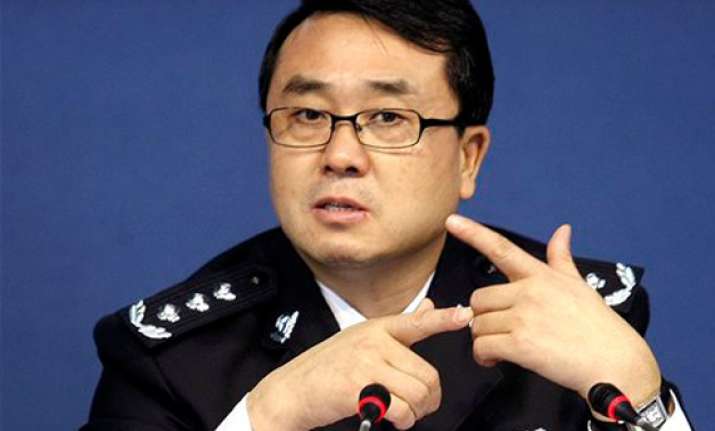 Beijing, Feb 9: The celebrity top cop relieved of his duties in a major Chinese city held a meeting at a U.S. consulate amid unconfirmed reports of an asylum bid but then left the building and his whereabouts were unclear Thursday.

Chinese officials meanwhile said the case of former Chongqing police chief Wang Lijun had been settled smoothly, but did not elaborate.

Wang, whose crackdown on crime gangs inspired a drama on state TV but who was removed from his police post last week, dropped from public view after his suspension.

The disappearance fueled unconfirmed reports in China of a power struggle with the city's powerful Communist Party secretary, Bo Xilai.

Days of speculation about Wang's situation spiked Wednesday with online reports that he sought asylum at the American consulate in the nearby southwestern city of Chengdu on Tuesday after quarreling with Bo.

In Washington, U.S. State Department spokeswoman Victoria Nuland confirmed Wang sought and had a meeting at the consulate and later left "of his own volition."

She declined to comment on whether he had sought refugee status or asylum.

She said to her knowledge, the consulate had not been in contact with Wang since the meeting.

Employees of businesses near the Chengdu consulate reported large numbers of police vehicles in the area on Tuesday night, but said the area was quiet on Wednesday.

Cui Tiankai, China's deputy foreign minister in charge of North American Affairs, said the Wang case had been settled "in a fairly smooth manner." Asked for details, Cui said he had no further information.

Cui was speaking at a briefing on Vice President Xi Jinping's trip to the United States next week. He said the incident would have no impact on the visit.

Wang, who also is a vice mayor of Chongqing, was shifted out of his role as police chief last week.

The lawman may have fallen out of favor because his 2008-2010 crackdown on criminal gangs that Bo made into one of his signature policies strayed from standard procedures and clashed with the central government's current campaign to strengthen the rule of law, Beijing-based political analyst Li Fan said.

In a sign of the sensitivity of the matter, search results for Wang and Bo were blocked on China's hugely popular Sina Weibo microblogging service and the comments sections attached to online reports about Wang were disabled.

Bo, who sits on the Communist Party's powerful 25-member Politburo, appointed Wang in 2008 to clean up the force and take on organized crime in a campaign that drew national attention.

Wang won a reputation for personal bravery in confronting gangs and was once the subject of a TV drama called "Iron-Blooded Police Spirits."

His law enforcement success led eventually to high political office and a seat in the national parliament, while his association with Bo gave him countrywide name recognition.

A former commerce minister, Bo is considered a leading "princeling" in the party, a reference to the offspring of communist elders whose connections and degrees from top universities have won them entry into the country's elite.

Bo garnered huge publicity for his anti-crime campaign and an accompanying drive to revive communist songs and poems from the 1950s and 1960s, spurring talk that he was seeking a promotion.

Those campaigns have since fizzled, leading analysts to pull back on speculation that he might be elevated to higher office when the party begins a generational change in leadership later this year.

Chinese political analysts say Bo has been cutting ties with the advisers behind the "red songs" and anti-crime drives in hopes of reviving his political fortunes.