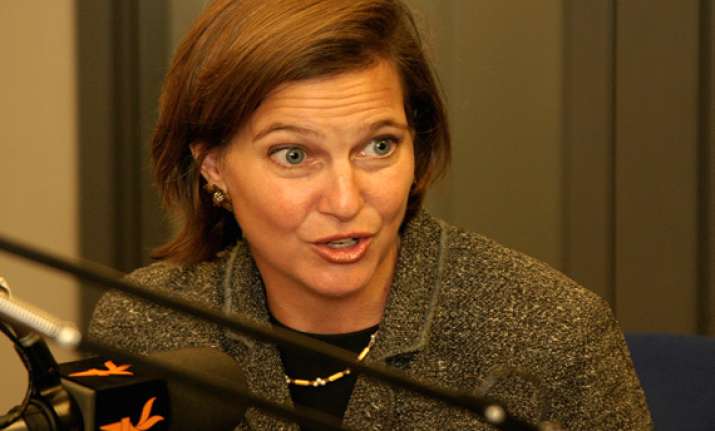 Washington, Jan 20 : The US on Thursday  said that it has not heard or received any information from Pakistan on imposing tariff on the NATO supply route for Afghanistan, moving through its territory.

"We have not, as of this moment, had any official communication from the government of Pakistan on this subject," State Department spokesperson, Victoria Nuland, told reporters at her daily news conference. 
She was responding to questions in news reports appearing in the Pakistan media that Pakistan has agreed to open the crucial NATO supply route but are applying tariff on the movement of goods.

"We've seen the same media reports that you have seen," she said.

"It is, as you know, part of their ongoing parliamentary review. So from where we're standing at the moment, we don't have anything new," Nuland said and refused to comment on the tariff proposal.

"I'm certainly not going to get into speculating about what they might do and how we might react. I think we're going to wait and speak to them when they are finished with their review and they're ready to talk to us and make proposals," Nuland said.

The State Department spokesperson also said that the Secretary of State, Hillary Clinton, has not received any request for a meeting from former Pakistani president, Pervez Musharraf.

"To my knowledge, she has not," Nuland said.She termed it as an "internal matter" of Pakistan when asked about news reports that Musharraf is planning to go back to Pakistan and could be arrested on return.