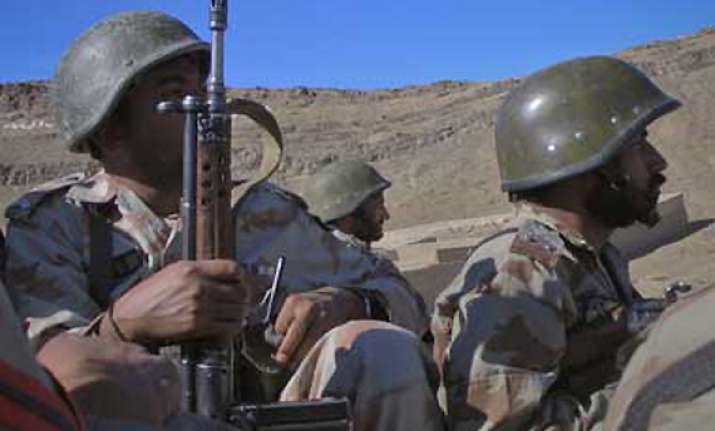 Washington, Jun 22: US military and intelligence officials are so frustrated with Pakistan's failure to stop local militant groups from attacking Americans in neighbouring Afghanistan that they have considered launching secret joint US-Afghan commando raids into Pakistan to hunt them down. 
But the idea, which US officials say comes up every couple of months, has been consistently rejected because the White House believes the chance of successfully rooting out the deadly Haqqani network would not be worth the intense diplomatic blowback from Pakistan that inevitably would ensue.  
Members of the Haqqani tribe have been targeted by pilotless US drone aircraft, but sending American and Afghan troops into Pakistan would be a serious escalation of the hunt for terrorists and potentially the final straw for Pakistan, already angered over what it sees as US violations of its sovereignty, officials told AP.
The al-Qaeda-allied Haqqani tribe runs a mafia-like smuggling operation and occasionally turns to terrorism with the aim of controlling its territory in eastern Afghanistan.  
The Haqqanis use Pakistani towns to plan, train and arm themselves with guns and explosives, cross into Afghanistan to attack NATO and Afghan forces, then retreat back across the border to safety.
The latest round of debate over whether to launch clandestine special operations raids into Pakistan against the Haqqanis came after the June 1 car bombing of Forward Operating Base Salerno in eastern Afghanistan that injured up to 100 US and Afghan soldiers, according to three current and two former US officials who were briefed on the discussions.  
The officials told the AP that recent discussions of clandestine ground attacks have included Gen John Allen, the senior US commander in Afghanistan, as well as top CIA and special operations officials.
Allen's spokesman, Navy Cmdr Brook DeWalt, said Allen "has not and does not intend to push for a cross-border operation." The White House and the CIA declined to comment for this story.