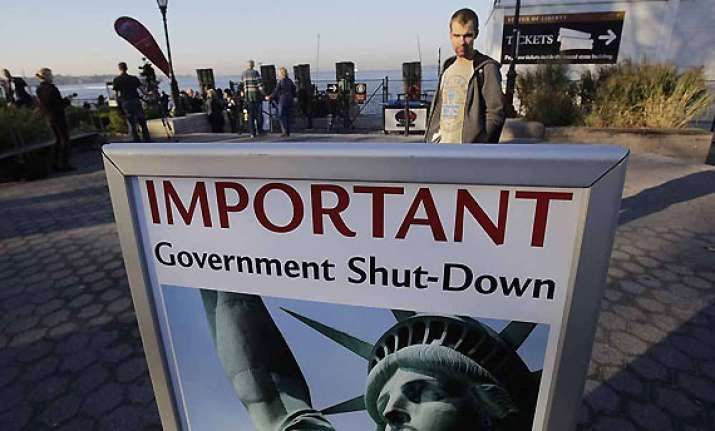 Washington: The political stalemate over the budget between the Democrats and Republicans showed no signs of easing today as a meeting between an "exasperated" US President Barack Obama and lawmakers failed to end the crisis that could spell doom for the American economy.
Obama told lawmakers that he is not going to negotiate over the need for Congress to act to reopen the government or to raise the debt limit to pay the bills Congress has already incurred, the White House said after the meeting, as the shutdown entered its third day.
The US President reinforced his view that the House should put the clean government funding bill that has been passed by the Senate up for a vote.
"The House could act today to reopen the government and stop the harm this shutdown is causing to the economy and families across the country," the White House said.