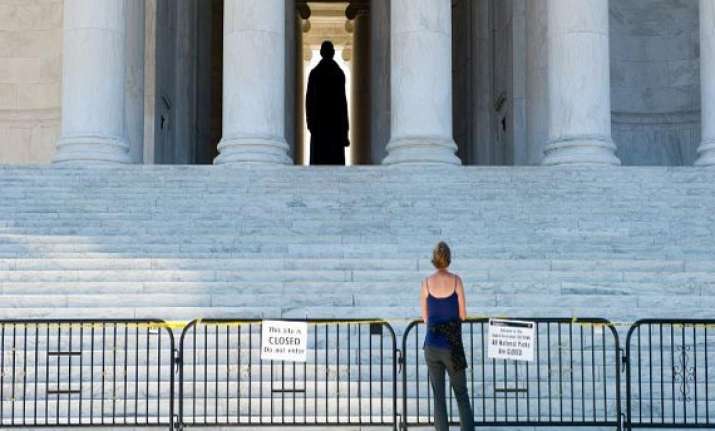 Washington : The government shutdown entered its second week with ominous signs that the U.S. was closer to the first default in the nation's history as House Republican Speaker John Boehner ruled out any measure to boost borrowing authority without concessions from President Barack Obama.
Washington will be closely watching the financial markets on Monday to see if the uncompromising talk rattles Wall Street and worldwide economies just 10 days before the threat of default would be imminent.
Treasury Secretary Jack Lew warned that the budget brinkmanship was "playing with fire" and implored Congress to pass legislation to re-open the government and increase the nation's $16.7 trillion debt limit. Lew reiterated that Obama has no intention to link either bill to Republican demands for changes in the 3-year-old health care law and spending cuts.