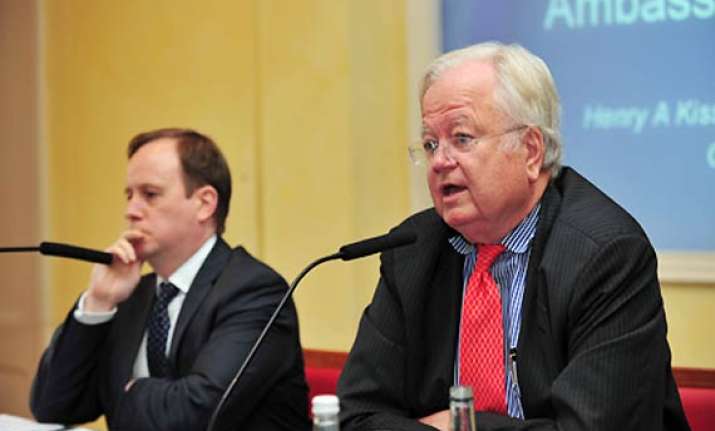 Kolkata, Dec 8: The US does not have the leverage on Pakistan to make it hand over the 1993 Mumbai blast mastermind Dawood Ibrahim and Taliban leader Mullah Omar to India, former U S ambassador to India Robert D Blackwill said today.

"The US probably has less influence on Pakistan today than what it had in many years. Certainly since 9/11 (Mumbai attacks), the relationship has been so bad that to think the US is in a position to influence Islamabad on what India wants, which is to hand terrorists over, is unrealistic," Blackwill told newsmen on the sidelines of an interaction here.

Blackwill, Henry A Kissinger Senior Fellow for U S foreign policy at the Council on Foreign Relations, was replying to a query on what his country could do to pressure Pakistan in handing over Dawood and Omar to India.

"The US does not have that kind of leverage on Pakistan and much as we would like (handing over of the two to India) to happen, Washington does not have the pressure points to make it happen," he said.

In reply to a question, he said there was a growing

sentiment both among Democrats and Republicans in the US Congress that the country's military aid to Pakistan should be 'dramatically decreased' unless Pakistan took steps against terrorist groups on its soil, including the ones that support the Haqqani network and the killing of Americans in Afghanistan and the ones that target India. 

"That is the growing sentiment in the US and if the behaviour of the Pakistan military doesn't change, I think there will be substantial reduction in  US military assistance to Pakistan," he said.

On reports of Pakistan stockpiling of nuclear arms, he said the US urges 'more restraints' on the Pakistan military's decision to stockpile N-arms.

"But I wouldn't expect to have much effect on (Pakistan) because of how bad our relations are now, but also because the Pakistan military continues to see India as a threat and the gap between the Pakistan military and the Indian military increasing as the Indian military modernises," he said.

"So, my preoccupation is that (Pakistan) keep secure control over these nuclear weapons and material so that they don't fall into the hands of terrorists," he said.