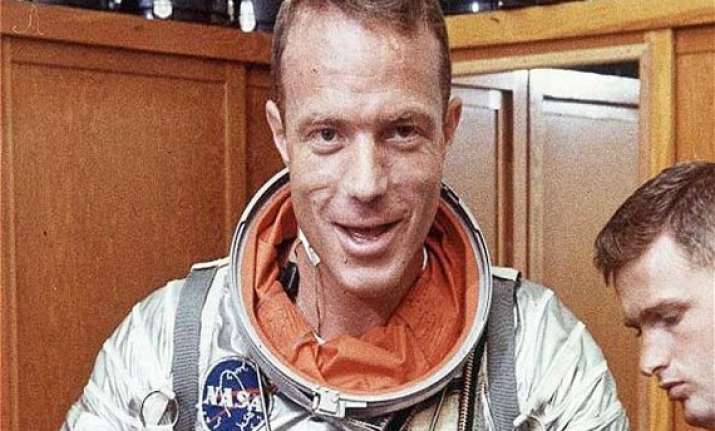 Washington : American astronaut Scott Carpenter died of a stroke on Thurday.
Carpenter was the the fourth U.S. astronaut to fly in space and the second to orbit the Earth.
He orbited the Earth in 1962.  He also lived underwatee for the U.S Navy thus he was the  the first man to explore both the depths of the ocean and the heights of space.
Carpenter followed John Glenn into orbit, and it was Carpenter who gave him the historic sendoff: "Godspeed John Glenn." The two were the last survivors of the famed original Mercury 7 astronauts from the "Right Stuff" days of the early 1960s.
NASA Administrator Charles Bolden said Thursday that Carpenter "was in the vanguard of our space program — the pioneers who set the tone for our nation's pioneering efforts beyond Earth and accomplished so much for our nation. ... We will miss his passion, his talent and his lifelong commitment to exploration."