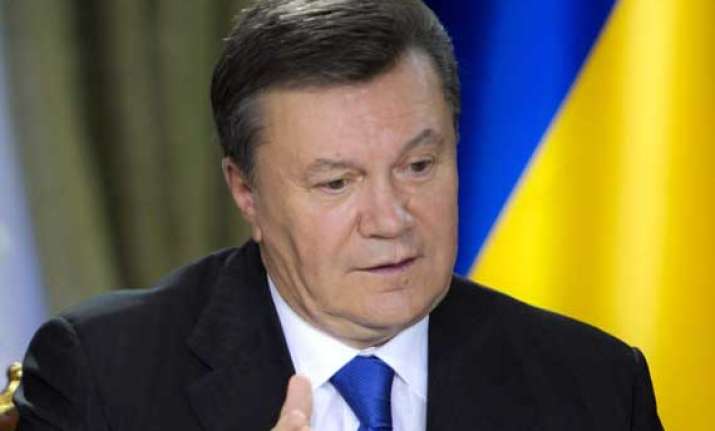 Kiev: Protesters today took control of Ukraine's capital, seizing the president's office as parliament voted to remove him and hold new elections.
President Viktor Yanukovych described the events as a coup and insisted he would not step down.
After a tumultuous week that left scores dead andn Ukraine's political destiny in flux, fears mounted that the country could split in two. Parliament called early elections for May 25, but the president said he would not recognise any of the lawmakers' decisions as valid.
Yanukovych left Kiev for his support base in the country's Russian-speaking east, where lawmakers questioned the legitimacy of the newly empowered parliament and called for volunteer militias to uphold order.
"They are trying to scare me. I have no intention to leave the country. I am not going to resign, I'm the legitimately elected president," Yanukovych said in a televised statement, clearly shaken and with long pauses in his speaking.