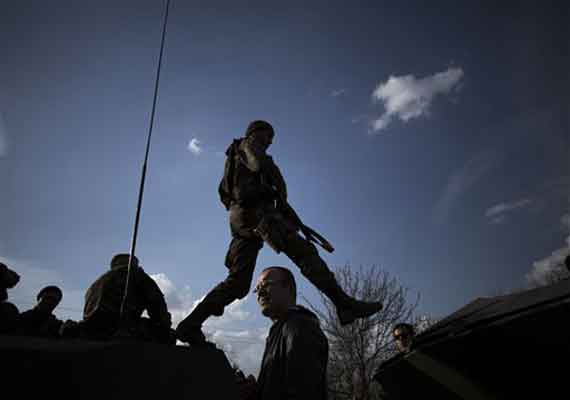 Geneva: Ukraine is hoping to placate Russia and calm hostilities with its neighbor even as the U.S. prepares a new round of sanctions to punish Moscow for what it regards as fomenting unrest.
The carrot-stick strategy emerged as diplomats from Ukraine, the U.S., the European Union and Russia prepared to meet Thursday for the first time over the burgeoning crisis that threatens to roil the new government in Kiev.
It also comes as Russia hones a strategy of its own: Push the West as far as possible without provoking crippling sanctions against its financial and energy sectors or a military confrontation with NATO.
"I think we still have a chance to de-escalate the situation using the diplomatic means," Ukraine's foreign minister, Andrii Deshchytsia, told reporters late Wednesday ahead of the talks. "And we are trying hard."
However, Deshchytsia said the diplomatic discussions also must be tempered with efforts "to look for a more concrete and adequate response to Russia's plans and actions."
Obama administration officials tamped down any expectations that the meetings in Geneva would yield a breakthrough or Russian concessions meaningful enough to avoid new U.S. penalties.