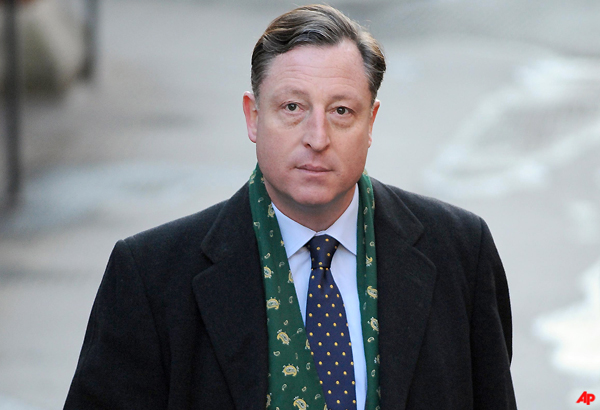 London, Mar 15: British police investigating phone-hacking at Rupert Murdoch's News of the World arrested the former chief reporter of the tabloid on Wednesday for allegedly intimidating a witness.

Neville Thurlbeck, 51, was initially arrested on suspicion of the illegal interception of mobile phone voicemails in April last year and has been on police bail ever since.

Scotland Yard said a 51-year-old man was arrested by appointment today at a central London police station "on suspicion of intimidation of a witness... and encouraging or assisting an offence."

It confirmed he had originally been arrested on April 5, 2011 and identified him as Suspect A in Operation Weeting, the force's phone-hacking investigation. Thurlbeck was identified at the time as suspect A.

Thurlbeck last week wrote a blog publishing the street address of Will Lewis, a senior executive at News International, the British newspaper arm of Murdoch's US-based News Corporation empire.

He later removed the address, saying he accepted that it was "distressing to his family" and that he "would like to apologise to Mrs Lewis for any distress." News International said it had no comment on the arrest.

Thurlbeck has sued the company for unfair dismissal.

News of his arrest comes a day after police arrested former News International chief executive and ex-News of the World editor Rebekah Brooks and her husband Charlie Brooks, a close friend of Prime Minister David Cameron, on suspicion of perverting the course of justice.

Murdoch shut down the News of the World in July after evidence emerged of widespread phone hacking at the tabloid, but his British newspapers continue to be dogged by allegations they covered up the practice.