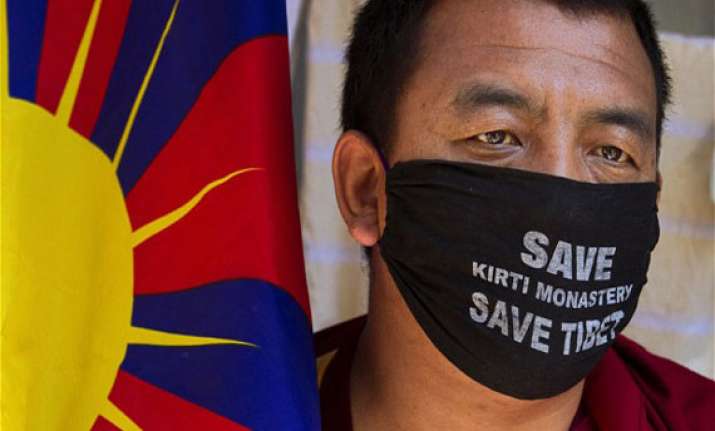 Beijing, Nov 20: Two Tibetan herdsmen immolated themselves in northwest China, authorities said Tuesday.
In the first case, Tsering Dongdri, 35, died after setting himself on fire Tuesday morning near a remote gold mine in Gansu province, Xinhua quoted a local government spokesperson as saying.
In a separate incident, a 25-year-old herdsman reportedly died after he immolated himself Monday night in the neighbouring Qinghai province. He set himself ablaze in his monk brother's house after locking himself inside at around 9 p.m., local government said Tuesday.
On Monday, a special meeting of the Tibet support groups from about 40 countries, held in India's Himachal Pradesh state, called on the new Chinese leadership to urgently address the root causes of self-immolations in Tibet.
According to the Central Tibetan Administration, or the Tibetan government-in-exile in India, as many as 78 Tibetans have set themselves on fire since March 2009.