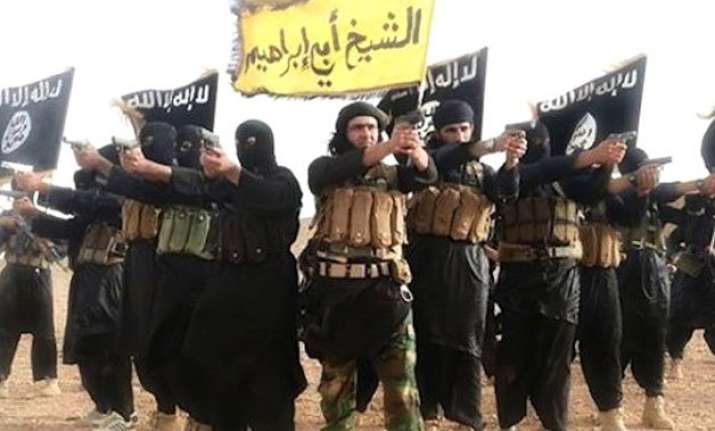 London: A 58-page manual by terror group Islamic State has emerged online which outlines how would-be terrorists from the West can avoid detection by security services while plotting terror attacks.
The English-language document titled 'Safety and Security Guidelines for Lone Wolf Mujahideen' advises jihadis to blend in with the western way and avoid 'looking like a Muslim'.
The document urges militants to wear a Christian cross, trim their beards, wear western-style clothes and even shun prayer meetings and mosques to avoid being identified by security services.
The document reads: "No doubt that today, at the era of the lone wolves, brothers in the West need to know some important things about safety in order to ensure success in their operations. We thought a lot of non-Arabic speaking brothers would find it interesting and may apply it in their blessed operations. If you can avoid having a beard, wearing qamis (kurta), using miswak (traditional toothbrush) and having a booklet of dhikr (Islamic worship) with you, it's better."
"It is permissible for you to wear a necklace showing a Christian cross. As you know, Christians - or even atheist Westerners with Christian background - wear crosses on their necklaces. But do not wear a cross necklace if you have a Muslim name on your passport, as that may look strange."
The advice goes on: "If you want to use perfume, don't use the oily, non-alcoholic perfume that Muslims use, instead use generic alcoholic perfume as everyone does, and if you are a man, use perfume for men."
The booklet includes suggestions for where to stash fake passports and to use nightclubs with loud music as the best place to "secretly discuss the details of an operation".
The booklet, believed to be created by an ISIS instructor, is being shared on social media.
Meanwhile, the US-led coalition fighting the Islamic State group has said that the militants have lost 30 percent of the territory they once held in Iraq and Syria.
Since the US-led coalition began launching airstrikes in 2014, Kurdish forces have pushed ISIS out of parts of northern Iraq, including the town of Sinjar, and driven the extremists out of a band of Syrian territory along the Turkish border. Further south, Iraqi forces and Shiite militias recaptured the Iraqi city of Tikrit last year.
With PTI Inputs