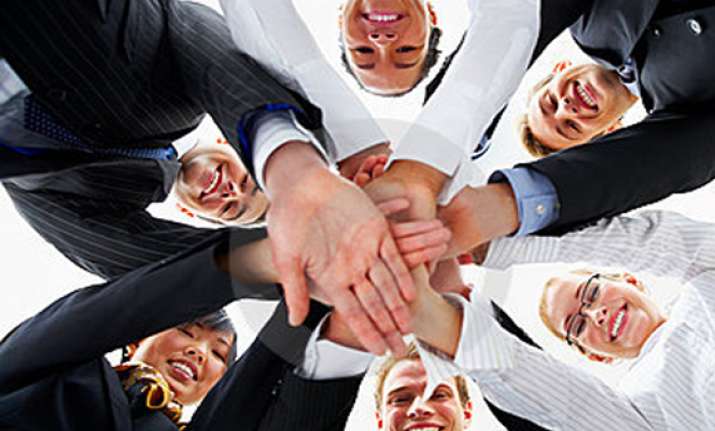 Washington, Oct 5: Effective teamwork at the top management (TMT) level makes employees happier and more productive, with positive benefits accruing to the organisation, says a study.
Despite an abundance of research on teamwork at the workplace, studies of how teamwork right at the top impacts employees lower down the food chain is surprisingly scanty.
Now researchers have surveyed business theory and put it to the test empirically, showing that the top management's behaviour does trickle down, the journal Human Relations reports.
Although much of this interaction is behind closed doors, Anneloes M.L. Raes, Heike Bruch and Simon B. De Jong, all from the Institute for Leadership and Human Resource Management, University of Galen, Belize, decided to uncover empirical evidence of how such a relationship might work.
The authors gathered data from employees, 191 TMT members and human resource (HR) representatives of 63 organisations, obtaining the responses of 5,048 employees, according to a Galen statement.
"Since retaining and motivating talented employees is of key interest to most organisations, our findings emphasise that it is even more important for a TMT to have a high level of behavioural integration than researchers have thus far assumed," says Raes.
TMT work has been characterised as a strategic, relational and symbolic activity, but until now the bulk of research has investigated the strategic angle.
The authors hope that the current study will provide "a starting point from which these relational and symbolic aspects of TMT work can be assessed further and in more depth."