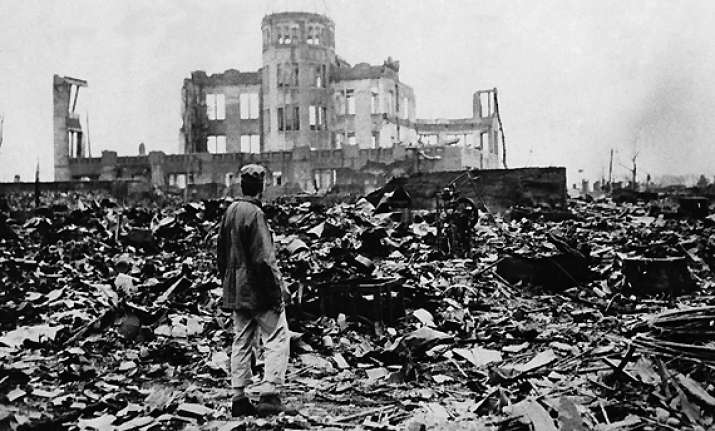 New Delhi, Aug 6: It has been 69 years now when during World War II (1939-45), an American B-29 bomber dropped the world's first deployed atomic bomb over the Japanese city of Hiroshima on  6th of August 1945.
The explosion wiped out 90 percent of the city and immediately killed 80,000 people. Tens of thousands more would later die of radiation exposure.
Three days later, on August 9, a second B-29 dropped another A-bomb on Nagasaki, killing an estimated 40,000 people.
Japan's Emperor Hirohito announced his country's unconditional surrender in World War II in a radio address on August 15, citing the devastating power of "a new and most cruel bomb."
The atomic bombings of Hiroshima and Nagasaki were tragedies of the greatest magnitude.  Even now  many victims of the violence of atomic weapons are still suffering, physically, in Hiroshima and Nagasaki.
The bombings were conducted by the United States during the final stages of World War II in 1945. These two events represent the only use of nuclear weapons in war to date.
The war in Europe ended when Nazi Germany signed its instrument of surrender on 8 May, but the Pacific War continued.
Together with the United Kingdom and the Republic of China, the United States called for a surrender of Japan in the Potsdam Declaration on 26 July 1945, threatening Japan with "prompt and utter destruction".
The Japanese government ignored this ultimatum, and the United States deployed two nuclear weapons developed by the Manhattan Project. American airmen dropped Little Boy on the city of Hiroshima on 6 August 1945, followed by Fat Man over Nagasaki on 9 August. 
Here are the pics of the bombing and afterwards effect: