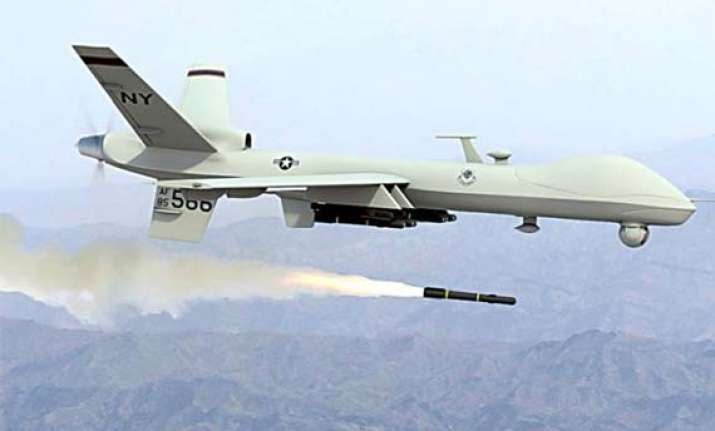 Islamabad, Dec 9: U.S. drones targeted a terrorist compound in the restive North Waziristan tribal region of Pakistan on Sunday, killing at least three militants, security officials said.
The drones fired four missiles at the compound in Tabi village, located a few kilometres from Miranshah, the main town in North Waziristan, early this morning.
The compound was believed to be a militant hideout, security officials were quoted as saying by TV news channels.
Three militants were killed and the compound was destroyed, the officials said.
The identity of those killed could not immediately be ascertained.
Dawn News channel reported that a high-profile suspect may have been the target of the attack but further details were not available.
Local residents said they had seen drones hovering over the area after the attack.
The US has continued its drone campaign in Pakistan's lawless tribal belt, especially North and South Waziristan, despite strong protests from Islamabad, which describes the attacks as counter-productive and a violation of the country's sovereignty.
On Thursday, Prime Minister Raja Pervez Ashraf conveyed Pakistan's opposition to drone strikes to US Ambassador Richard Olson and said the two sides should find "alternative ways to eliminate terrorists."
The Mr. Ashraf met the envoy hours after a drone strike in North Waziristan killed three militants.