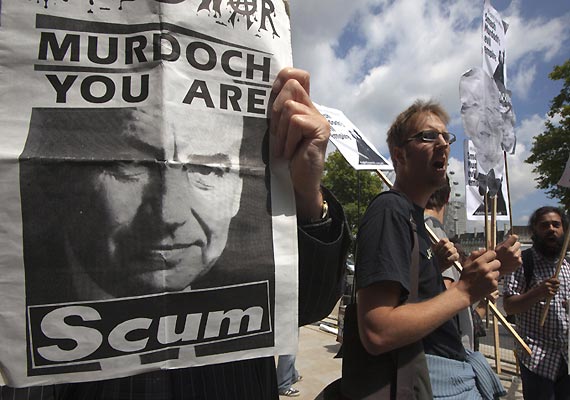 London: A prosecutor said on Wednesday that there was "a conspiracy which involved a significant number of people" to hack phones at the Rupert Murdoch-owned News of the World, revealing that three senior journalists at the now-defunct newspaper have pleaded guilty to illegally eavesdropping on voicemails.
Opening the long-awaited hacking trial of former News of the World editors Rebekah Brooks, Andy Coulson and others, prosecution lawyer Andrew Edis said hacking and other illegal activity at the paper and its sister tabloid, The Sun, went on for a decade. He said it was inconceivable that the top executives didn't know about it.
"They were in charge of the purse strings," Edis said, adding that they signed off on illicit payments.
"Mrs Brooks personally approved nearly 40,000 pounds for stories to a senior defence official," Edis said.
The long-awaited trial stems from the revelation in 2011 that employees at the News of the World tabloid eavesdropped on the phone voicemails of celebrities, politicians, crime victims and others in their search for exclusive stories.