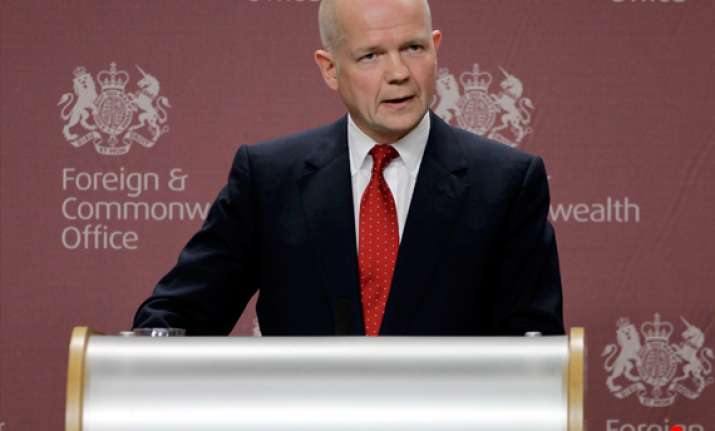 London, Nov 17:  British Foreign Secretary William Hague on Wednesday listed Pakistan among four regions where Britain faced "most acute" security threats, in a major speech on the country's intelligence services.

Reflecting on the threats to Britain, Hague sought to illustrate the 'extraordinary importance and contribution of intelligence agencies' in detecting and preventing threats. 

He said priorities in countries like Pakistan and Afghanistan as well as in other areas had an "intelligence component" to them.

"Some of the most acute threats to our security arise in Afghanistan, Pakistan, the Arabian Peninsula and East Africa... Many of the most important priorities in foreign policy, from stabilising Afghanistan and helping Pakistan to stopping the spread of nuclear weapons, all have an intelligence component".

He added: "In Afghanistan, our agencies help the Afghan government to build the capacity of their security services to enable them to take responsibility for their own security. 

"In these other countries the agencies work to build capacity and willingness among our partners to investigate and disrupt terrorist targets plotting against the UK," he said. 

Speaking about the contribution of intelligence agencies, Hague said in a recent case, 'members of a UK network' travelled overseas for terrorist training. 

The intelligence agencies, he said, were able to detect their intentions.

Hague said that intelligence agencies gave Britain a key national advantage in foreign and security policy.