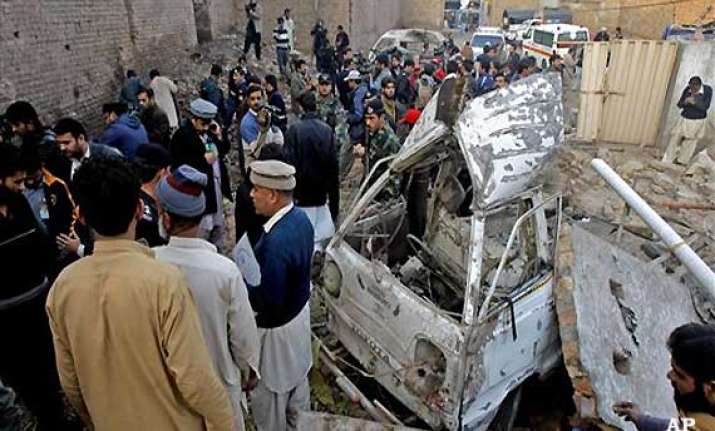 Islamabad: At least eight people were killed and 40 injured, including children and women, in a suicide bomb attack here on Tuesday, Geo News reported.
According to police, the incident occurred Qissa Khawani Bazaar near a restaurant.
Shafqat Malik of the bomb disposal squad said a suicide bomber blew himself up in the area. It also damaged many shops and residential compounds.
Some of the people were critically injured.