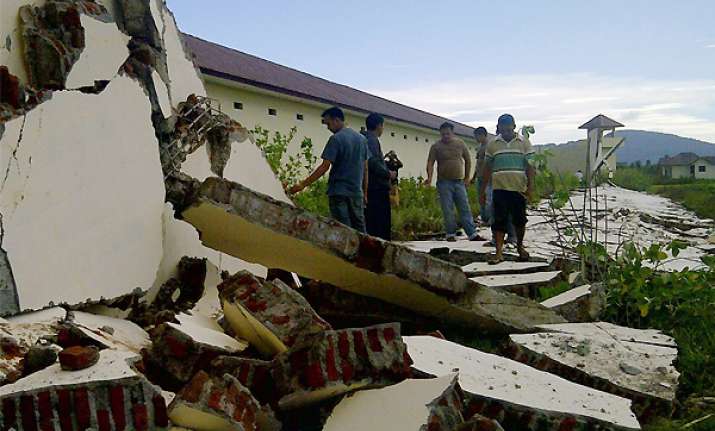 Banda Aceh (Indonesia), Apr 12: Two massive earthquakes triggered back-to-back tsunami warnings for Indonesia on Wednesday, sending panicked residents fleeing to higher ground in cars and on the backs of motorcycles.
The first earthquake hit the sea 270 miles (435 kilometres) from Aceh's provincial capital, Banda Aceh, where many residents poured out onto the streets in terror.
The US Geological Survey recorded it as an 8.6-magnitude.
The Pacific Tsunami Warning Centre in Hawaii swiftly issued an alert advising countries along the rim of the Indian Ocean that a seismically charged wave could head their way.
An 8.2-magnitude aftershock followed but no deadly waves or serious damage resulted, leading to the watch alert for much of the Indian Ocean to be lifted a few hours later.
Wednesday's tremors were felt in neighbouring Malaysia, where high-rise buildings shook, and Thailand, India and Bangladesh.
Memories are still raw in Aceh of a 2004 tsunami that killed 170-thousand people in the province alone.