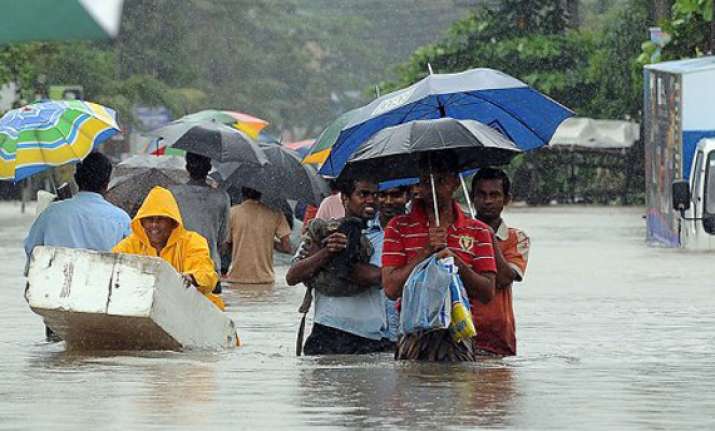 Colombo, Nov 26: Heavy rains and gale force winds have killed at least 14 people and left more than 30 fishermen mising in southern Sri Lanka, officials said on Saturday.

Disaster management centre officials said a total of 14 people were confirmed dead while another 30 were reported missing after coastal areas were lashed by heavy winds on Friday.

Officials said nearly 1,500 homes were damaged, with most of them losing their roofs.

Sri Lanka depends on monsoon rains for irrigation and power generation, but the seasonal downpours frequently cause death and property damage.