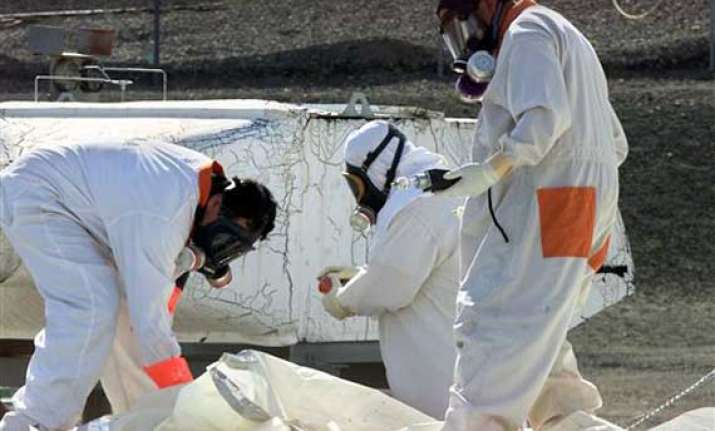 Yakima, Washington , Feb 23: Six underground tanks that hold a brew of radioactive and toxic waste at the United States' most contaminated nuclear site are leaking, Gov. Jay Inslee announced Friday.
The leaks raise new concerns about delays for emptying the tanks at south-central Washington's Hanford nuclear reservation, and they strike another blow to federal efforts to clean up the site, where successes often are overshadowed by delays, budget overruns and technological challenges.
State officials just last week announced one of Hanford's 177 underground tanks was leaking in the range of 150 gallons (570 liters) to 300 gallons (1,136 liters) a year, posing a risk to groundwater and rivers. So far, nearby wells haven't detected higher radioactivity levels.
The governor said the leaking material poses no immediate risk to public safety or the environment because it would take a while — perhaps years — to reach groundwater.
Inslee traveled to Washington, D.C., this week to discuss the problem with federal officials. He said he received the "very disturbing news" during meetings Friday that six tanks are leaking.
"I think that we are going to have a course of new action and that will be vigorously pursued in the next several weeks," he said.
Inslee's comments came days after Democratic Sen. Ron Wyden of Oregon said the Hanford nuclear reservation — and the challenges associated with ridding it of its toxic legacy — would be the subject of upcoming hearings and a higher priority in Washington, D.C.
The federal government created Hanford in the 1940s as part of the top-secret project to build the atomic bomb, and the site went on to produce plutonium for the nation's nuclear weapons arsenal for years.