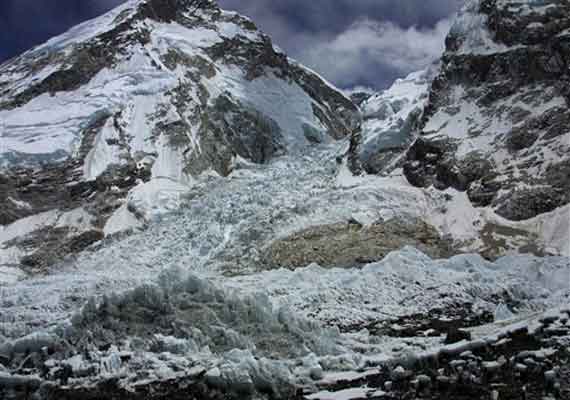 Katmandu, Nepal: Sherpa guides on Mount Everest are considering a boycott after the deadliest avalanche in the mountain's history, a move that could seriously disrupt the rest of the climbing season, a mountaineering official said Monday.
Several Sherpas already have quit while others are still deciding whether to boycott following Friday's avalanche, said Ang Tshering of the Nepal Mountaineering Association.
The disaster killed at least 13 Sherpas when a block of ice tore loose from the mountain and triggered an avalanche that ripped through teams of guides hauling gear. Three other Sherpas remain missing and are presumed dead.
Funerals were planned for later Monday.
All of the victims were from Nepal's ethnic Sherpa community, which relies heavily on the country's alpine trekking and climbing industry, with many making a living as climbing guides and others catering to foreign visitors by providing restaurants, equipment or transportation.
In the wake of the avalanche, the Sherpas have expressed anger that there has not been a bigger response from Nepal's government, which profits from the permit fees charged to the climbing expeditions.
Tshering said there were about 400 foreign climbers from 39 expedition teams on the mountain and equal number of Sherpas guides, along with many more support staff such as cooks, cleaners and porters in the base camp.