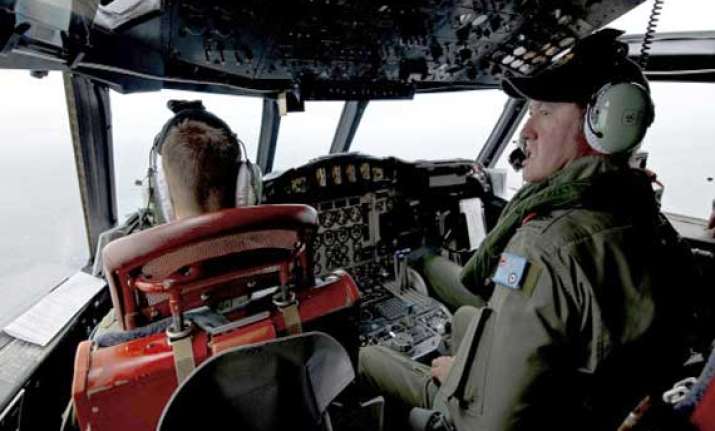 Canberra: The search for any signs of the missing Malaysia Airlines aircraft in the Australian Search and Rescue Region is set to resume around 8 a.m. Wednesday, the Australian Maritime Safety Authorities (AMSA) said.
Weather conditions improved in the area Wednesday and according to AMSA the search is split into three areas within the same proximity covering a cumulative 80,000 square km, Xinhua reported.
AMSA has tasked 12 aircrafts to search for possible objects in the area.
Five civil aircraft will be involved in search activities with AeroRescue Aviation Mission Coordinators on board. A total of 34 State Emergency Service volunteers from Western Australia will again be air observers on board the civil aircraft.
A total of seven military aircraft will join search operations: One Ilyushin IL-76 aircraft from China, a P3 Orion from Japan, a P3 Orion from South Korea, two Royal Australian Air Force (RAAF) P3 Orion, a US Navy P8 Poseidon, and a Royal New Zealand Air Force P3 Orion.
The Chinese aircraft will be the first aircraft to depart for the search area.
AMSA also said that HMAS Success, the second largest ship of the Royal Australian Navy, is now on its way back to the search area.
"On its arrival, HMAS Success will conduct a surface sweep of an area identified Monday afternoon by a RAAF P3 Orion as the location for several objects of interest," it said.
In addition, China's icebreaker Xue Long is expected to arrive in the search area later in the morning.
Australian Prime Minister Tony Abbott said Tuesday the operation would move from searching to recovery and investigation after information supplied by the Malaysian government indicated the aircraft had come down in the southern Indian Ocean with no survivors.
Six countries are now assisting in the search and recovery operation including Australia, China, Japan, New Zealand, South Korea and the US.