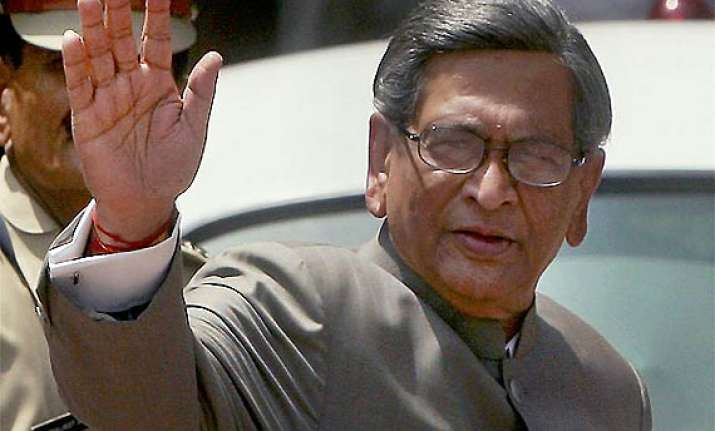 New Delhi, Jan 7: External Affairs Minister S M Krishna will undertake a strategically important visit to Israel and Palestine from tomorrow, marking the first such trip to that region by an Indian Foreign Minister in over a decade.

Two pacts—Extradition Treaty and Transfer of Sentenced Persons—are expected to be signed during his visit to Israel, sources said here today.

He will be in Tel Aviv from tomorrow till January 10 to mark the 20th year of establishment of diplomatic relations.

He is expected to meet Israeli President Simon Peres and Prime Minister Benjamin Netanyahu besides holding talks with Deputy Prime Minister and Foreign Minister Avigdor Lieberman.

Cooperation in defence, security, agriculture and science and technology are expected to figure prominently in the discussions amid India's keenness to widen the scope of partnership in the field of defence, the sources said.

They said from a buyer-seller relationship, both sides are looking at expanding their relations.

Anti-terror cooperation is also expected to figure in the discussions, against the backdrop of growth in this aspect of the relationship since the Mumbai 2008 attacks in which six Israeli nationals were killed.

In Isreal, Krishna will also visit the Indian War Cemetry where 79 Indian soldiers killed in the First World War are buried besides the Holocaust Hospital.

Krishna's visit to Israel assumes significance because the last such trip took place in July 2000 when the then External Affairs Minister Jaswant Singh travelled there.

The Minister will visit Jordan en route to Israel and UAE while returning home. At both places, he will have talks with his counterparts.