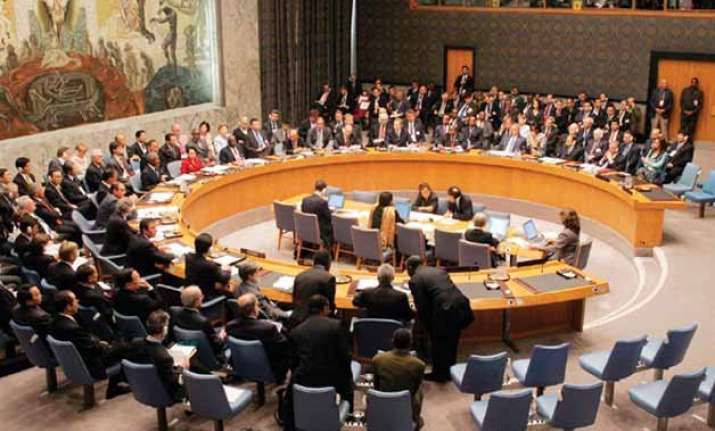 New Delhi: Russia has joined United States in taking a U-turn on India's inclusion in United Nations Security Council, days after both countries along with China opposed negotiations to reform the powerful UN body, refusing to contribute to a text that will form the basis for the long-drawn reform process.
Russian Foreign Minister Sergey Lavrov, in an interview to a news agency, said that while Moscow supports the candidature of India and Brazil for permanent membership in the U.N. Security Council, it also feels that the presence of an African country in this structure is also necessary.
Lavrov told news agency TASS that the expansion of the UNSC was being discussed and his country supports the process.
"We support this process. We think that developing countries of Asia, Africa and Latin America are under-represented in the U.N. Security Council. That is why we support applications of India and Brazil," Lavrov said.
This comes just after American Ambassador to India Richard Verma reiterated that the U.S. continues to support India's candidature for a permanent seat.
However, both the countries have not explained their letters to U.N. General Assembly president Sam Kutesa opposing a veto power for India or any other country.
American Ambassador to the UN Samantha Power said in her letter to Mr Kutesa that the US is "open in principle" to a "modest" expansion of both permanent and non-permanent members but the condition that "any consideration of an expansion of permanent members must take into account the ability and willingness of countries to contribute to the maintenance of international peace and security and to the other purposes of the United Nations."
Ms Power added that "we believe that consideration of new permanent members must be country-specific in nature."
She also reiterated that the US remains opposed to "any alteration or expansion of the veto".
Russia, which has also supported India's candidacy as permanent member, said in its letter to Mr Kutesa that the "prerogatives of the current Permanent Members of the Security Council, including the use of the veto, should remain intact under any variant of the Council reform".
"The intergovernmental negotiations on the UN Security Council reform should proceed in a calm, transparent and inclusive atmosphere free from artificial deadlines," it said.