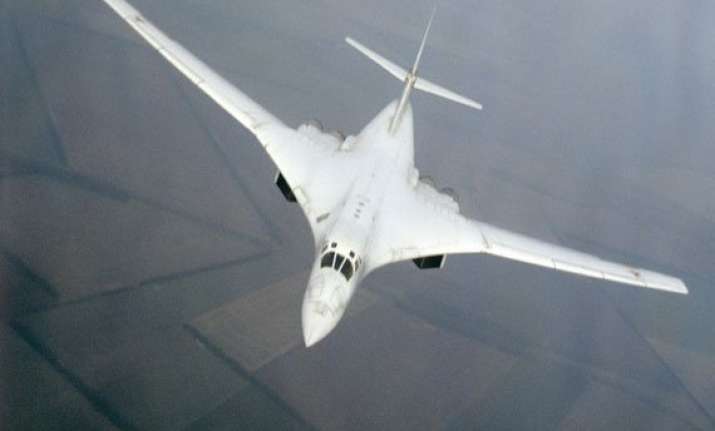 Moscow: Russia's Tu-160 strategic bomber has completed its first flight after modernisation, the aircraft's designers Tupolev said on Wednesday.
"On Nov 16, 2014, the Tu-160 bomber performed its first flight after a major overhaul," the Tupolev Design Bureau said in a statement.
According to the company, the bomber took off from the Kazan airfield, in the Tatarstan Republic (a constituent republic of the Russian Federation), and the flight lasted 2 hours and 40 minutes, Xinhua reported.
During the modernisation, the aircraft underwent complete upgrade of nearly all its onboard radar equipments and avionics, the bureau said.
The Tu-160 is the world's largest combat aircraft and the largest supersonic aircraft. It has the heaviest take off weight of any military aircraft.
Entering service in 1987, it was the last strategic bomber designed for the erstwhile Soviet Union.
The aircraft has all-weather, day-and-night capabilities and can operate at all geographical latitudes.
Currently, the Russian Air Force has 16 Tu-160 aircrafts on duty.
In November 2013, Russian President Vladimir Putin demanded the modernisation of long-range warplanes, including the SU-25SM fighters, Tu-160 and Tu-95 bombers, as well as air-based strategic nuclear weapons.
Russia plans to upgrade 70 percent of its combat aircrafts by 2020.