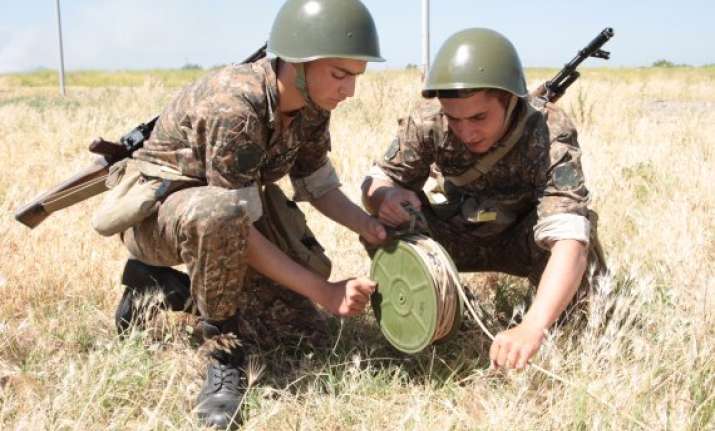 Yerevan (Armenia): Russia has declared that it will significantly intensify battle training for military personnel stationed in a military base in Armenia ahead of a large-scale military exercise scheduled for Oct 13-19.
About 3,000 military personnel and 500 units will participate in the war game on military doctrines in the South Caucasus. Russian MiG-29 fighters will also be deployed in the drill, Xinhua reported on Monday.
The Russian military personnel will march about 1,000 km in different types of armoured and automotive vehicles. They are ordered to fire more than 30,000 artillery shells and 300,000 shots from automatic guns and large-caliber machine guns.
The main purpose of the military exercise is to check the combat readiness of the army.
The Russian base in Armenia, known as the Russian 102nd Military Base, is located in the northwest city of Gyumri. On Aug 20, 2010, Russia and Armenia extended the contract on the base till 2044.