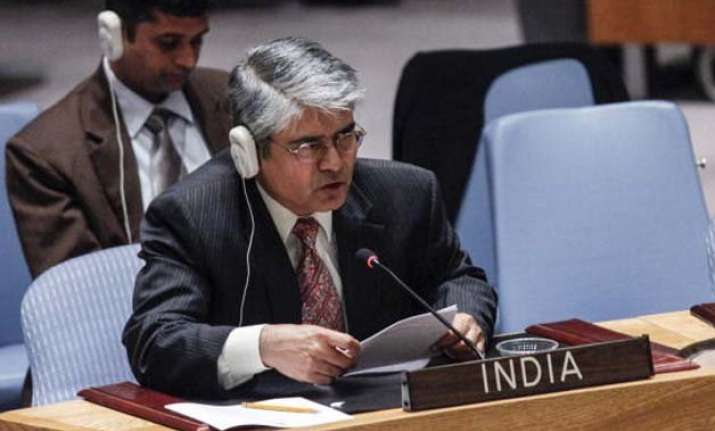 United Nations: Calling the rule of law the most effective tool to fight terrorism, India has said the national legal systems should be strengthened to apply the UN's counter-terror laws.
Speaking at a meeting of the UN Counter-Terrorism Center (UNCCT) Advisory Board here Friday, India's Permanent Representative to the UN Asoke Kumar Mukerji said: "Using the rule of law to counter terrorism is in our view the most effective way to deal with this global challenge."
For this the legal capacities of UN member states have to be strengthened, he said.
"National legal systems must be resilient enough to effectively prosecute and penalize terrorism, using the UN legal norms contained in the appropriate counter terrorism instruments."
He suggested that the UNCCT consult with the UN Legal Department and make a compilation of the UN counter-terrorism laws that apply to all countries.
Calling attention to the "challenge posed by foreign terrorist fighters", Mukerji suggested expanding the UNCCT study of trans-border terrorism to cover all the nations that have been impacted by them.
Terrorism is "the single biggest threat to international peace, security and socio-economic development", Mukerji said and suggested that Secretary-General Ban Ki-moon communicate to the UNCCT his recommendations on UN's role in fighting terrorism. This would help the UNCCT craft a multi-year programme of work that can be placed before the 70th UN anniversary summit in September.