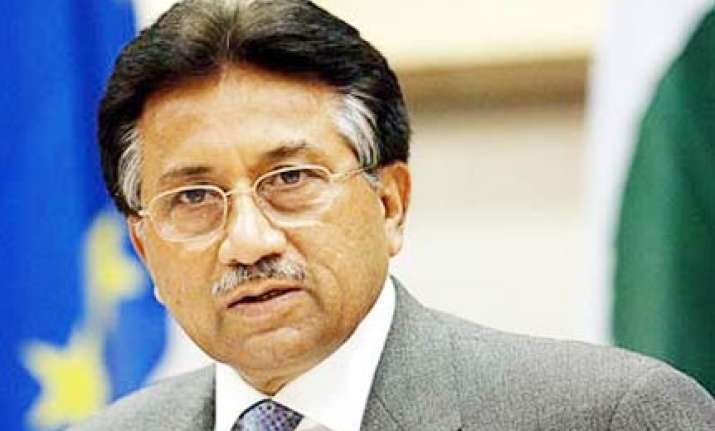 Islamabad: The son of Baluch nationalist leader Nawab Akbar Bugti who was killed during Pervez Musharraf's regime has offered a bounty of Rs 100 crore  and 1,000 acres of land to any person who beheads the former military ruler.
The offer was made by Talal Akbar Bugti, son of late Baluch leader Nawab Akbar Bugti and chief of the Jamhoori Watan Party, while addressing a news conference in Quetta on Saturday. Bugti said Musharraf also deserved death for overthrowing an elected government in 1999.
"I give the status of wajib-ul-qatl (fit to be killed) to Musharraf. He ended a democratic government elected with a large mandate in 1999 and he deserves the death sentence according to Article 6 (of the Constitution). Therefore, he is wajib-ul-qatl," said Bugti. "(Musharraf) is also wajib-ul-qatl for killing innocent people in Baluchistan," he said.
Besides this, Bugti said Musharraf was fit to be killed as he had committed many "unforgivable" crimes, including the killing of innocent people during the 2007 Lal Masjid operation. He announced that he would give land and money to any person who killed Musharraf, now living in Britain.
Bugti condemned Musharraf's allegation that his father was a traitor and claimed the former president had strengthened the case against himself by acknowledging his links in the killing of Nawab Akbar Bugti.
Addressing the news conference along with PML-N leader Sardar Yaqoob Nasir, Bugti said Musharraf's comments to the media in the past few weeks have caused irreparable damage to Pakistan's sovereignty. "If Musharraf had the guts, he would come to Pakistan and face the cases against him," Bugti said.
In response to Bugti's threat, Musharraf told a gathering of his supporters in Manchester that he did not get Nawab Akbar Bugti killed. Musharraf said Nawab Akbar Bugti died fighting with the Frontier Corps.
"They say I killed Bugti. I was the President, he died fighting the Frontier Corps. The Frontier Corps has an officer in-charge, then there are the Corps Commander, the Chief Minister, the Governor and the Prime Minister. Was I a platoon commander who went and killed him?" he said.
"I want to respond to (Talal Akbar Bugti's) threats. He thinks he can kill me. Let him come before me and we will talk face to face and then we'll see what he can do. Let him come and take me on," Musharraf said. PTI