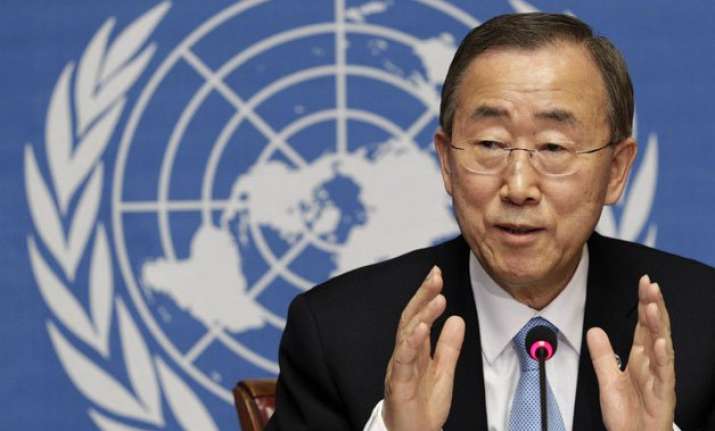 United Nations: UN Secretary-General Ban Ki-moon said on Friday that religious minorities remain highly vulnerable since the Islamic State (IS) affiliated groups are targeting minorities and attacking religious sites in Libya, a media report said on Saturday.
Ban made the remarks at a Security Council open debate on the victims of attacks and abuses on ethnic or religious grounds in the Middle East, saying the main parties in Libya must quickly reach agreement to end conflict to prevent the country "falling in the hands of terrorist groups", Xinhua reported.
Also noting the plight of minority communities in Iraq and Syria, Ban said: "We must avoid highlighting differences and reaffirm the values of diversity and peaceful coexistence."
"Governments and parties have the primary responsibility for protecting minorities but we must engage with partners in civil society, faith leaders and others with influence, including regional and other actors," he added.
France, the Security Council's president for this month, initiated the first ever debate on the topic of situations of minorities in the Middle East following the recent tragic events in which Christians in the Middle East were targeted.
French Foreign Minister Laurent Fabius attended the debate and later warned at a press briefing here that there is a real danger that minorities in the Middle East might "entirely disappear."
The French mission said in a document that "it is important for the Security Council and the entire international community to mobilize against the systematic and widespread persecution by IS of ethnic or religious groups and other minorities in an attempt to methodically eradicate the diversity of the social fabric of societies in the Middle East."
Last month, the IS group in Libya released a video in which beheading of 21 Egyptian Christians was shown. Besides, there have been reports about the IS group in Syria kidnapping Christian Assyrians from time to time.