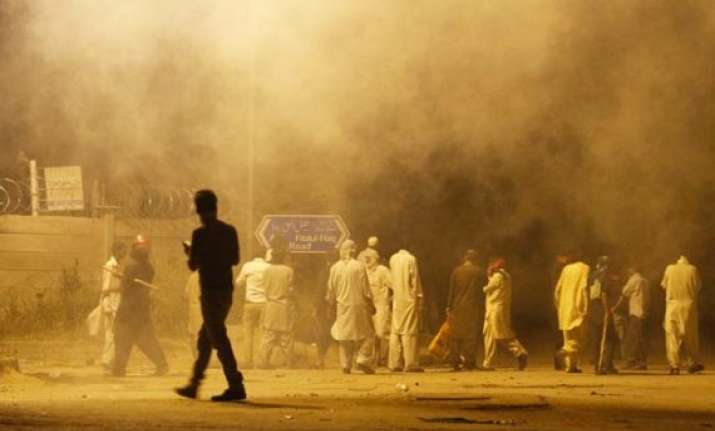 Islamabad: Pakistan Tehreek-e-Insaf (PTI) and Muttahida Qaumi Movement (MQM) have announced to observe a day of mourning on Sunday following the clashes between protesters and law enforcers in Islamabad.
Dozens of people sustained injuries, including women and policemen, when protesters of the PTI and the Pakistan Awami Tehreek (PAT) marched towards the Prime Minister's house, leading to a clash with law enforcers.
The riot police and other law enforcement personnel fired tear gas shells and shot rubber bullets on the protesters to stop them from moving ahead.
Protesters set fire trees, tyres, garbage and police vehicles.
MQM chief Altaf Hussain in a statement from London warned: "MQM will come out in the battlefield if the use of force was not stopped. He said people will be on the roads from Karachi to Khyber on the call of MQM."