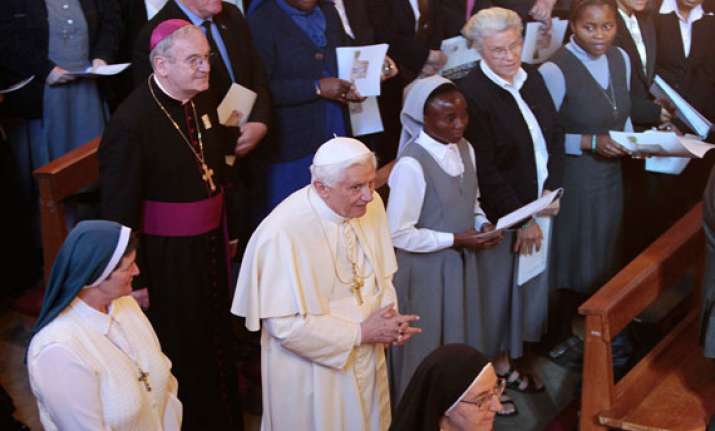 Vatican City: For centuries, the church has had its own in-house procedures to deal with priests who sexually abuse children.
The maximum penalty for a priest convicted by a church tribunal is essentially losing his job: being defrocked, or removed from the clerical state. There are no jail terms and nothing to prevent an offender from raping again.
Recently a document obtained by The Associated Press on Friday shows Pope Benedict XVI sacked nearly 400 priests over just two years for sexually molesting children.
According to the reports the number of priests defrocked in 2011 and 2012 reflected a dramatic spike over the 171 priests removed in 2008 and 2009.
The newly uncovered statistics come from data from annual reports compiled by the Vatican to help the Holy See defend itself before a U.N. committee this week in Geneva.