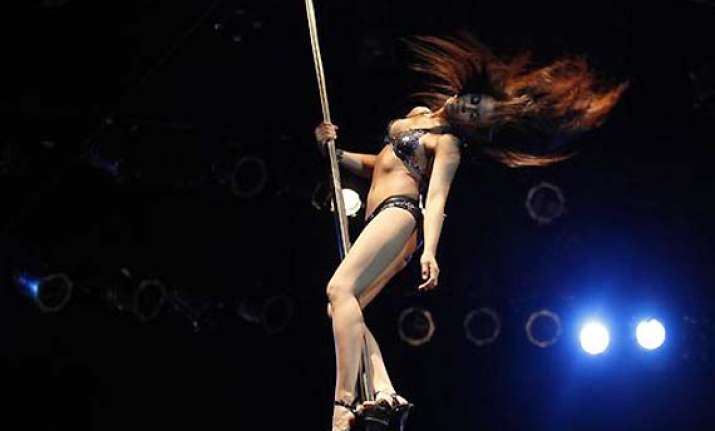 Buenos Aires, Nov 26: Dozens of pole dancers have descended on the Argentine capital Buenos Aires for the 4th annual South American championship.
This year, for the first time since the start of the event, men were allowed to participate alongside female dancers.
The athletes from all over Latin America turned one of the city's main avenues into their own stage on Friday.
All along Corrientes Avenue they used street furniture and traffic signs as props from which they displayed their skills.
"It's a really nice event. It's the fourth year that this (event) takes place and it's great that people can get to know it," said Daniela, a pole dancer from Argentina.
This year's event includes 76 participants from Argentina, Bolivia, Brazil, Colombia, Paraguay, Peru and Venezuela.
On Saturday and Sunday the athletes competed for the chance to represent the region at the 2013 World Pole Dance Championship.
"It's the first time the event includes a male category and it includes many countries," said Brazilian dancer Carlos Franca, who said his country would be "well represented."
Art Dance Studio, the fitness company organising the event, said pole dancing is a great way to exercise, tone muscles and improve coordination.