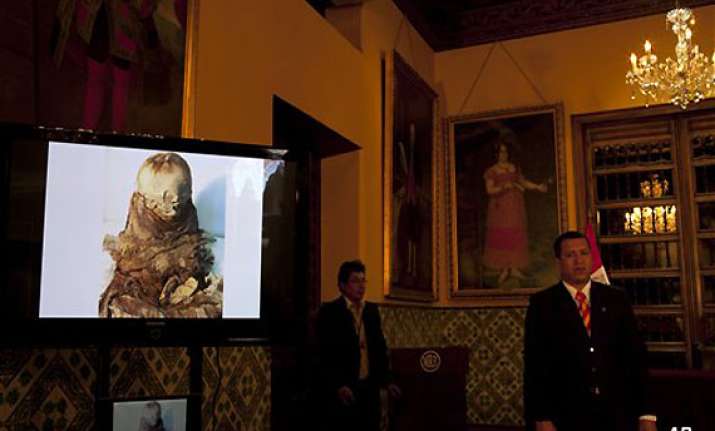 Lima, Nov 7: A mummified toddler was returned to Peru by Bolivia on Tuesday, after Bolivian officials seized it two years ago as smugglers tried to ship it to France.
The tiny mummy is at least 700 years old and sits about a foot tall.
It was presented at a news conference in the Peruvian capital Lima, on Tuesday, wrapped in white linen.
Peru's Foreign Minister and Bolivia's Culture Minister were at the news conference.
The sex of the mummified child is uncertain but archaeologists believe it came from a pre-Inca culture of coastal Peru.
A Peruvian cultural official said the mummy's left leg belonged to another child and only two of the five pieces of cloth in which it was wrapped are original.
Peru struggles to prevent the theft of its rich cultural patrimony.
Three years ago, Peru added human remains to its list of endangered goods barred from export.