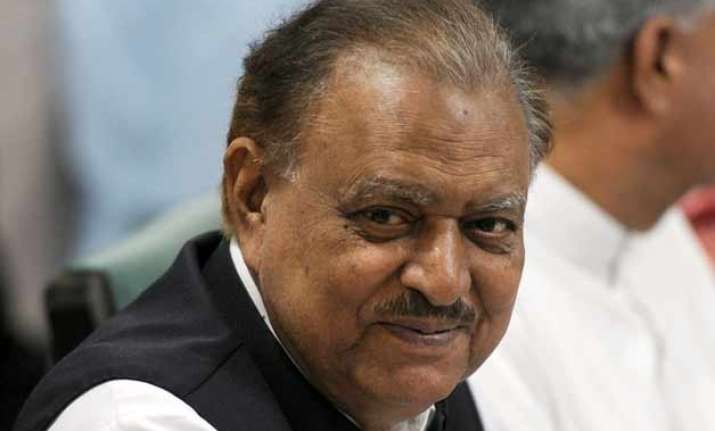 Islamabad: Pakistan President Mamnoon Hussain Wednesday signed a new bill into law after both houses of parliament unanimously approved tough anti-terror measures, including establishment of military-led special courts for trying terrorism-related cases.
The new law covers anyone who belongs to any terrorist group or organisation and uses the name of religion or a sect and wages war against Pakistan.
The 21st amendment to the constitution would provide constitutional cover to trial of offences relating to terrorism by military courts, Geo TV reported.
The Senate Tuesday had approved the the constitutional amendment as well as the Pakistan Army (Amendment) Bill 2015.
Earlier the same day, the National Assembly had passed both the bills unopposed as 247 members voted in favour of the laws.