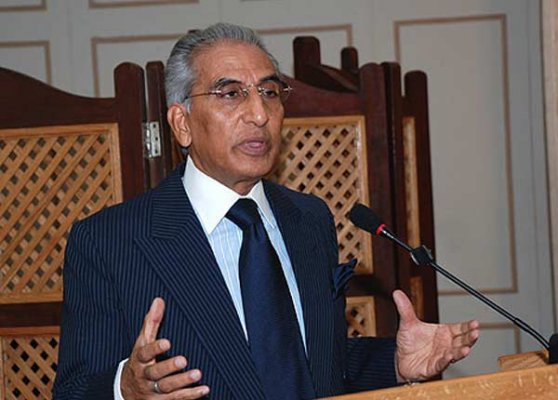 Islamabad: Pakistan would not ask India to start a dialogue after it unilaterally cancelled foreign secretary-level talks, a top Pakistani official said on Wednesday.
Since India called off talks, it was its responsibility to reach out to Pakistan for start of any negotiations, Tariq Fatemi, special assistant to the prime minister on foreign affairs, told BBC Urdu in an interview.
The talks scheduled between the foreign secretaries in August were cancelled by India as a protest over the meeting of Pakistan high commissioner in India with separatist Kashmiri leaders.
Asked if his tough stance showed that immediate resumption of talks was not possible, Fatemi answered in the affirmative and said he does not see talks with arch-rival India any time soon.
"The talks were about to restart due to efforts of Prime Minister Nawaz Sharif but India scuttled them. Now it is its (India) responsibility to take an initiative for their start. We are not going to contact India for resumption of talks," he said.
Fatemi claimed that the current border tension had direct link with state elections in India.
Fatemi hoped that border situation will slowly become normal after state polls in India.
"We are monitoring the post-poll situation in India but the onus to start talks in on India. The ball is now in court of Narendra Modi and he will have to take lead for talks," he said.
Fatemi said Pakistan wants better ties with India but the relations are going through a very rough patch and quick improvement was unlikely.
He also said Kashmir was the central point of Pakistan's foreign policy and when former military leader Pervez Musharraf tried to change the Kashmir policy without approval of his senior military commanders, he failed.
"Our policy is that of an elected government which represents the sentiments of the people. What Musharraf wanted in Kashmir is now history," Fatemi said.