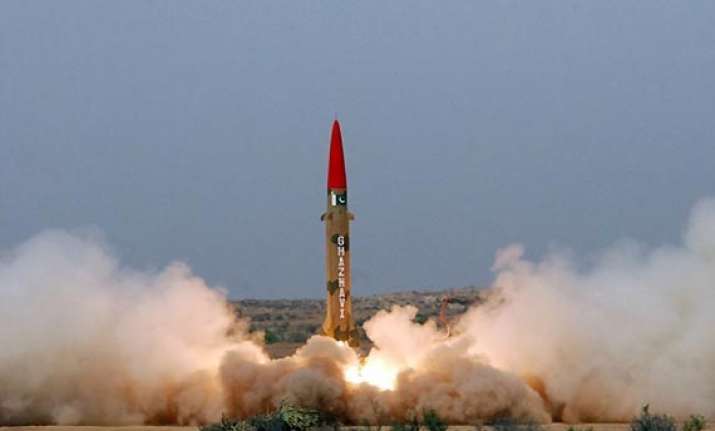 Islamabad: Pakistan successfully test-fired a nuclear-capable ballistic missile Tuesday, the military said.
The 290-km short-range surface-to-surface Hatf III (Ghaznavi) ballistic missile can carry nuclear and conventional warheads, Xinhua reported citing an army statement.
"The successful launch concluded the field training exercise of the Strategic Missile Group of Army Strategic Forces Command," the statement issued by the Inter-Services Public Relations said.
The army said the successful test has been warmly appreciated by the president and the prime minister, who congratulated all those involved in the effort.
The army said Tuesday's missile test was witnessed by top military officers, including Chairman of Joint Chiefs of Staff Committee, Gen. Rashad Mahmood.
In an address in the exercise area, Gen. Mahmood commended the technical and operational excellence achieved in operating the state-of-the-art weapon system.
He expressed his satisfaction over the training goals achieved during the exercise and expected that the officers and soldiers entrusted with the task of deterring aggression would continue to maintain professional excellence.