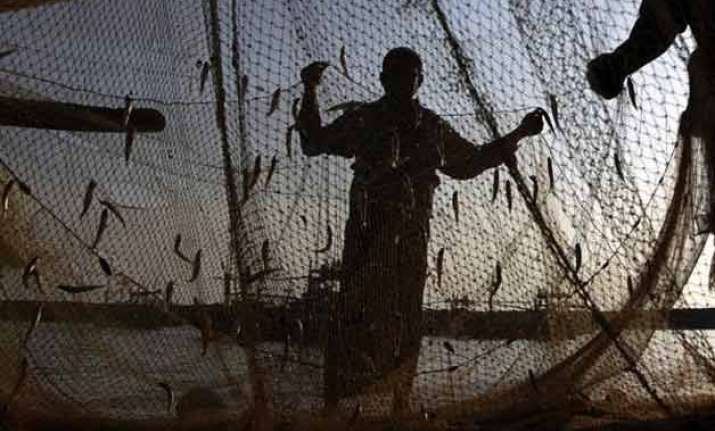 Islamabad: Pakistani authorities have arrested 46 Indian fishermen and seized their boats for allegedly violating the country's territorial waters in the Arabian Sea, officials said.
The fishermen were detained by the Maritime Security Agency (MSA) on Friday after they strayed into Pakistani waters for fishing illegally, a MSA statement said, Xinhua reported.
India and Pakistan routinely arrest fishermen on charges of entering each other's waters as the maritime boundaries between the two countries were poorly defined and many fishing boats lack the technology to be certain of their precise location.
The detained fishermen were locked in a police station in the southern port city of Karachi after cases were registered against them.
They would be produced in a court on Saturday for legal proceedings, a police officer said.
It is the second time of the arrest of Indian fishermen in around two months.
Pakistani marine forces arrested 38 Indian fishermen on January 22. In November, Pakistani authorities had arrested 61 Indian fishermen.
Last month Pakistan released 172 Indian fishermen as a goodwill gesture after Indian Prime Minister Narendra Modi telephoned his Pakistani counterpart Nawaz Sharif and told him that he would send his top diplomat to Islamabad.
The Indian Foreign Secretary Subramanyam Jaishankar visited Pakistan on March 3 that broke the seven-month deadlock in the talks.
India canceled talks with Pakistan in August as protest over meeting of Pakistani High Commissioner in New Delhi with Kashmiri separatist leaders.
Pakistan advisor on foreign affairs and national security, Sartaj Aziz, said on Friday the Pakistani and Indian foreign secretary level talks have opened a path for future negotiations, although there had not been any breakthrough.