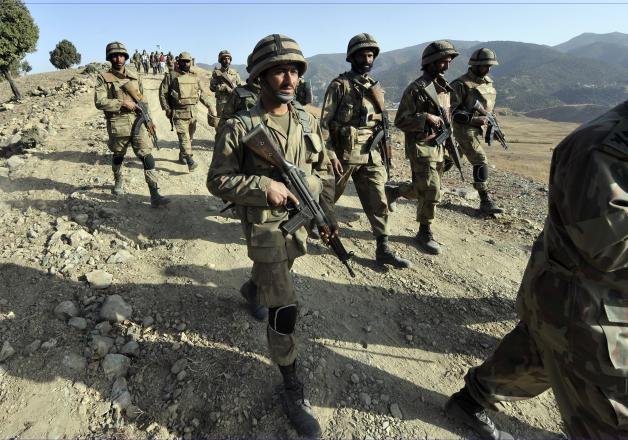 Islamabad: At least 34 Islamist militants were killed today by Pakistan military during ground and aerial onslaught in the country's restive North Waziristan tribal area near Afghan border that also resulted in the death of four soldiers.
In the first incident, 15 militants were killed in aerial strikes in Miaser areas of Dattkhel, which is located in North Waziristan.
In another incident, 19 militants were killed as they clashed with the army in Mangroti area of Shawal Valley.
Army said that the ground forces surrounded the fleeing terrorists which led to a clash and an intense exchange of fire.
"Intense exchange of fire took took place. Nineteen terrorists were killed and several injured in exchange of fire," the army said in a statement.
"Four security forces personnel including an officer also embraced shahadat in exchange of fire," it said.
Pakistan has already announced the last phase of operation had started in the border region of North Waziristan.
The on going offensive is a part of Zarb-e-Azb operation launched in June 2014 by the army to eliminate terrorists. Army says so far over 3,500 militants have been killed.