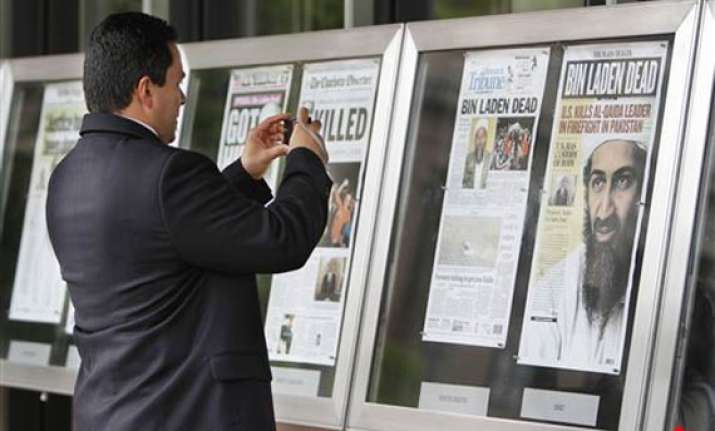 Islamabad, May 8: The Pakistan Electronic Media Regulatory Authority has barred all major foreign television channels from making live broadcasts from Abbottabad five days after US commandos killed Al Qaeda chief Osama bin Laden there, reflecting the government's unease over the coverage of perceived failures of its agencies, reports The Dawn..

The Pemra issued a restraining order in a statement released by the government's Press Information Department on Saturday evening, accusing nine channels, the BBC and CNN included, of violating section 30 of the Pemra Act.

The move, which is likely to come under criticism on grounds of curbing press freedom, comes amid continuing interest at home and abroad in the May 2 operation by US navy commandos that killed the world's most wanted man in Abbottabad.

The statement added that Pemra had stopped "foreign satellite TV channels from illegal uplinking of signals and live covering (of) news from Abbottabad". The agency named the channels as Fox News, NBC News, CNN, CNS, IBN, BBC, Al-Jazeera, Voice of America (VOA) and Sky News.

"All foreign channels have been issued notices to show cause (about their alleged illegalities) and stop illegal activity immediately," the statement said.

It said: "Pemra issues temporary uplinking for covering any event live from Pakistan for a specific event and time" and added: "Pemra being a regulator is steadfast in discharging its regulatory responsibility and ensuring level playing field for all stakeholders."

However, representatives of several foreign electronic media organisations told Dawn their crew were still in Abbottabad and some said their channels, like BBC, Al Jazeera, VOA and NBC, were not airing their news live from the spot.

A VOA official said the notice seemed to be more aimed at earning fees and that it should have been issued at least four days ago rather than at a time when most channels were likely to close their operations in Abbottabad.

As a policy, VOA does not have live coverage and all its programmes are forwarded to their offices through Radio Pakistan, the officials said.

However, the Qatar-based Al Jazeera uses the uplink facility of a local media agency, a group official said.

Some sources in the foreign electronic media alleged the Pemra action seemed to have been taken in haste against "well known channels", contending that the list contained no unfamiliar name.