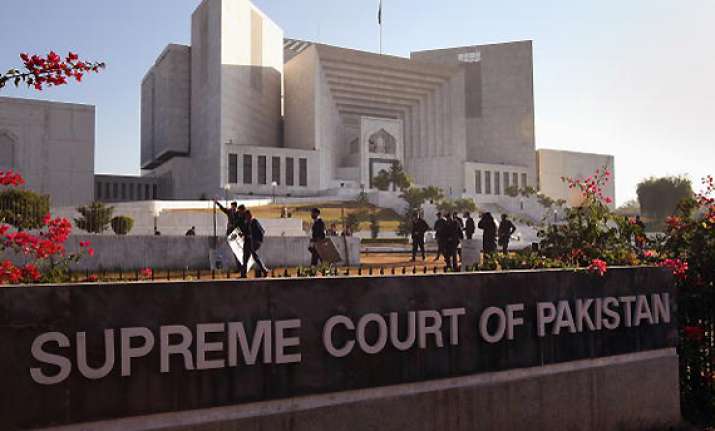 Islamabad, Dec 30: In a major setback to Pakistan's embattled government, the Supreme Court today ordered a time-bound probe into the memo scandal, a decision that could add more pressure on President Asif Ali Zardari and Premier Yousuf Raza Gilani.

"The court has established a commission for the investigation into the memo case. The Chief Justice of the Baluchistan High Court will lead this commission," Attorney General Maulvi Anwar-ul-Haq told reporters outside the Supreme Court building.

The scandal had exposed the deep fissures between the Pakistani civilian government and the powerful army. 

The memogate scandal pertains to a memo delivered by Pakistani-American businessman Mansoor Ijaz to the Pentagon with a plea for US help to stave off a feared military coup after the raid that killed Osama bin Laden on May 2.  Former Pakistan envoy to US Husain Haqqani was forced to resign over the issue.

Pakistan's political system was caught in whirlpool on October 10 after Ijaz wrote in the Financial Times that a senior Pakistani diplomat had asked that a memo be delivered to the Pentagon.

Ijaz claimed that Zardari feared the military might overthrow his government and accused Haqqani of crafting the memo with the president's support.

Since then both the government and the military were seen to be at loggerheads with rumours of coup also coming into play after Zardari suddenly left for medical treatment in Dubai earlier this month.

Reacting to the order, Haqqani's lawyer Asma Jehangir said, "This is a black day. This is very disappointing judgement.

"Today we feel that the military authority is superior to the civilian authority. Today, the struggle for the transition to democracy has been blocked," she said. 

The powerful security establishment and the government had also taken diabolical stands over a number of petitions filed before the Supreme Court seeking a probe. 

The government had opposed a probe saying it was unnecessary since the Parliament was already looking into it.  On the other hand, army chief Gen Ashfaq Parvez Kayani and ISI head Lt Gen Ahmed Shuja Pasha wanted a thorough probe into the entire matter.

While ordering the setting up of the commission, the court has asked them to complete the probe in four weeks.