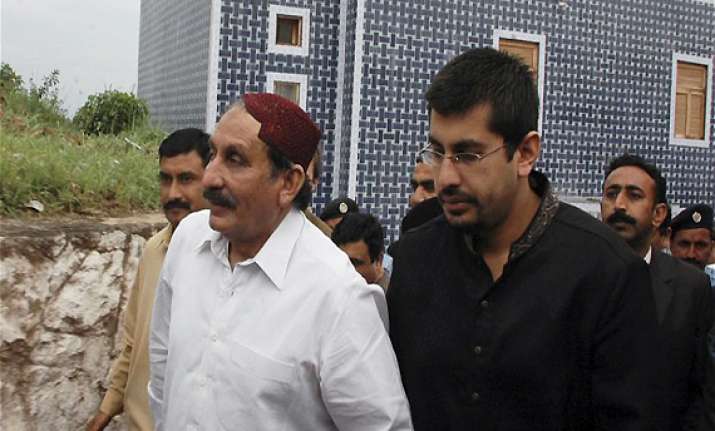 Islamabad, Jun 11: Pakistan's Supreme Court today rejected a request from Chief Justice Iftikhar Chaudhry's son for directing authorities to register an FIR against a real estate tycoon who allegedly paid him up to Rs 400 million to influence cases in the apex court.
The application filed by Arsalan Iftikhar's counsel was rejected by the Supreme Court registrar's office, which said the request should be made to the bench hearing the case.  
In his application, Iftikhar had called for the registration of an FIR against Malik Riaz Hussain, the owner of Bahria Town real estate firm, for alleging that he possessed photos and video footage of Iftikhar's visits to London that were allegedly paid for by the tycoon's relatives.  
Iftikhar filed the application after TV anchors said on a talk show last night that Hussain had photos and videos of the Chief Justice's son's visits to London during 2009-11.  
Iftikhar contended these allegations were "objectionable" and amounted to "character assassination".  He said Hussain should be directed to produce any evidence he possessed.
The chief Justice's son further asked the court to direct authorities to provide him security as he had concerns about his safety.
The Chief Justice initiated suo moto proceedings against Iftikhar but later recused himself from the case against his son last week following criticism from legal experts.
In a related development, Zahid Bukhari, the counsel for the tycoon, said his client would return to Pakistan from abroad with evidence against Iftikhar.  
"He is bringing with him evidence that will be like bombs.  He will have very big news for the media. This request for registering an FIR against my client is a conspiracy to pressure him from not making a statement in court," Bukhari said.
Hussain is determined to appear in court "even if 10 FIRs are registered" against him, Bukhari said.  
According to Pakistani media reports based on documents in the possession of Hussain, the expenses for several trips by Iftikhar to London and Monte Carlo were paid by members of the tycoon's family.
Iftikhar allegedly received money from Hussain to influence several cases in the apex court.  Most of the cases in the apex court involving Hussain and Bahria Town are related to alleged irregularities in real estate deals.
The powerful businessman has close ties with politicians and the military.