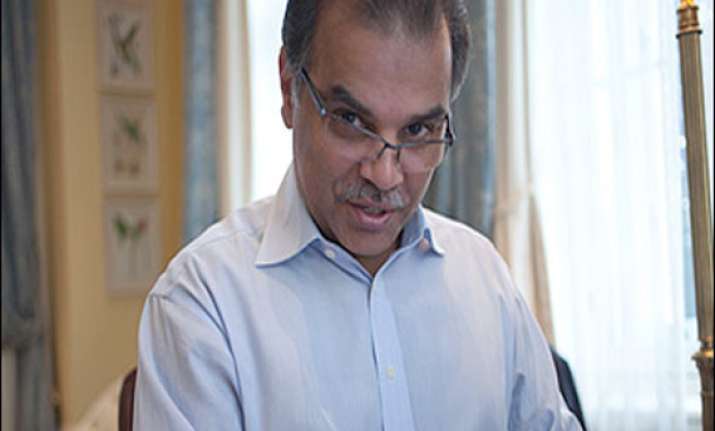 Islamabad, Jan 13 : The central figure in the infamous memogate scandal Mansoor Ijaz has  said that he would be going to Pakistan, but did not say when.

Ijaz who was expected to brief the judicial commission probing memogate on January 16 told a newspaper editor Najam Sethi that he would be applying for his Pakistani visa on Friday and would travel to the country after January 16.

The News reported that  Ijaz was under pressure from the American government and reluctant to travel to Pakistan under the prevailing situation.

The Foreign Office on Thursday said its High Commission in London or any other consulate had not yet received the visa application from Mansoor Ijaz, the main witness in the memo case.

In a statement Mansoor Ijaz said: "Press reports and media rumors that I may not be coming to Pakistan to offer my testimony before the Judicial Commission are simply wrong.
Some important security-related concerns have arisen as the date of my testimony nears".

"Certain adjustments are being made that are not for public dissemination. Reports that the American government has put any pressure on me to not testify are false."

"To the contrary, I have received broad-based and bipartisan support from my fellow Americans for my willingness to speak truth to power and to put my factual recounting of events related to the Memorandum in question on the record before the Commission."

"The security issues surrounding my arrival are material and will be managed in the best interests of my hosts, my family and myself.
I look forward to enjoying the local food, seeing some old friends and putting the truth on the record once and for all so this episode in Pakistan's history can be put behind us", Mansoor Ijaz's statement added.

Meanwhile, the meeting of Army Corps Commanders and Principal Staff Officers in Rawalpindi on Thursday decided to provide full security to Mansoor Ijaz on his arrival in Pakistan to depose before the judicial commission.