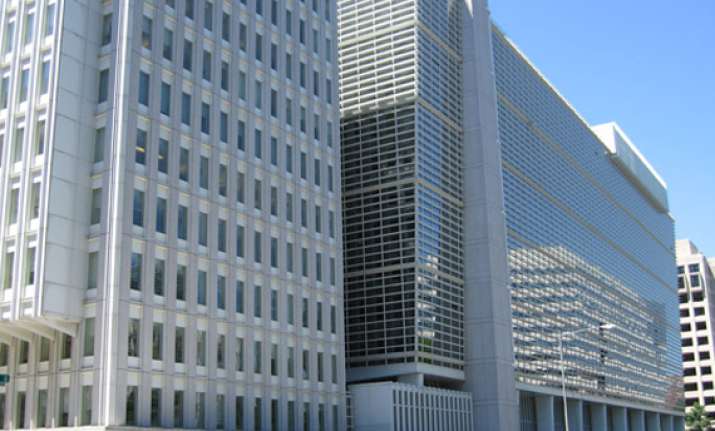 Islamabad, Jun 26: In a setback to Pakistan, the World Bank has linked financing of its USD 11.7 billion Diamer-Bhasha dam project with Indian concurrence, a media report said today.
Pakistan was unable to get a positive response from the Washington-based financial institution on the project amidst strained relations with the US, The Express Tribune quoted sources in the Finance Ministry as saying.  
Finance Minister Abdul Hafeez Shaikh was unable to get a "firm commitment" from the World Bank's Vice President for South Asia, Isabel Guerrero, on co-financing the project when they met yesterday.
The sources said Shaikh raised the issue but could not get a "welcoming response".
Earlier, the government claimed that the World Bank had agreed in principle to finance the project.  That breakthrough was achieved during Shaikh's meetings with top World Bank officials during a visit to Washington.  Unnamed officials attributed the World Bank's change of heart to the strained relationship between Islamabad and Washington.
Sources said the World Bank has linked the financing of the dam with Indian concurrence for the project.  India is opposed to the dam as it is located in the disputed territory of Gilgit-Baltistan.
Insiders said the US has given assurances that it will ask the World Bank to finance the project but the promise remained unfulfilled.
"We have come to the conclusion that the issue of the financing of the dam by the World Bank can only be resolved during strategic discussions with the US," an unnamed
Pakistani official said.
The US enjoys immense clout over the World Bank as it is the largest fund provider and holds the presidency of the multilateral lending agency.
Shaikh has also asked the World Bank to restore its budgetary support that remained suspended due to deterioration in Pakistan's key macroeconomic indicators.  However, the government has not got encouraging response on that front either.
The Asian Development Bank is expected to be the lead financier of the Diamer-Bhasha dam that is expected to generate 4500 MW of electricity and store water for agriculture.
Pakistan is expecting to receive around 4.5 billion dollars from the ADB.