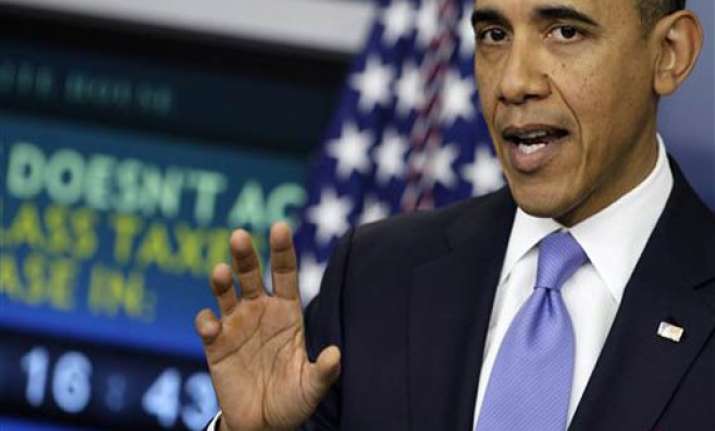 Washington , Dec 10 : President Barack Obama said the U.S. unemployment rate could fall to 8 percent before he faces re-election next November.The unemployment rate, currently at 8.6 percent, has not been at or below 8 percent since he took office in January 2009 amid a global economic crisis.

In a "60 Minutes" interview to air Sunday night, the president was asked specifically whether he would get the rate back down to 8 percent before November's general election.

"I think it's possible," Obama said, according to excerpts of the interview provided by CBS. "But ... I'm not in the job of prognosticating on the economy. I'm in the job of putting in place the tools that allow the economy to thrive and Americans to succeed."

Obama said that he did not overpromise or underestimate the task of reviving the nation's economy, but it probably would extend beyond his presidency.

"I always believed that this was a long-term project," he said. "For individual Americans, who are struggling right now, they have every reason to be impatient. Reversing structural problems in our economy that have been building up for two decades, that was going to take time.

It was going to take more than a year. It was going to take more than two years. It was going to take more than one term. Probably takes more than one president."

In the interview, Obama likened himself to a sea captain guiding a ship through a bad storm. So long as the boat is rocking and people are getting sick, he said, people will blame the captain.

"People are going say, `You know what? A good captain would have had us in some smooth waters and sunny skies, at this point,"' he said. "And I don't control the weather. What I can control are the policies we're putting in place to make a difference in people's lives."