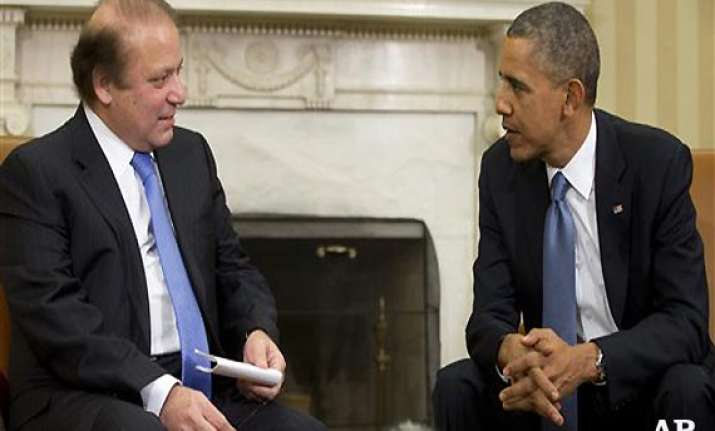 Washington: Backing India's concerns over the slow pace of progress in the 26/11 case in Pakistan, US President Barack Obama today asked Prime Minister Nawaz Sharif why the trial of Mumbai attackers has not started. 
"He (Obama) asked, why the trial of the (Mumbai) terrorist attack in India has not started yet," Sharif told reporters immediately after his over two-hour meeting with Obama at the Oval Office of the White House.  
During the meeting, the US President also raised the issue of Jamaat-ud-Dawa (JuD), cross border terrorism and Dr Shakil Afridi, the Pakistani doctor who helped the CIA track down al-Qaeda chief Osama bin Laden and has been imprisoned, Sharif said.
"He (Obama) has raised the issue of (Dr Shakil) Afridi.  He spoke about cross-border movement. He also talked about Jamaat-ud-Dawa," the Pakistan Prime Minister said, without giving details.
Speaking in chaste Urdu, Sharif told reporters that Pakistan's relationship with India was discussed at length, including Kashmir, but did not give details of what aspect of Kashmir issue he raised nor did he talk about the response from Obama on this issue.