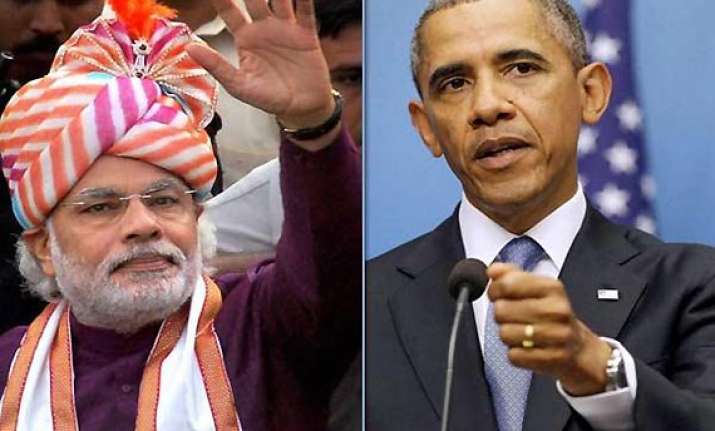 Washington: With exit polls suggesting that Bharatiya Janata Party leader Narendra Modi is likely to become India's next prime minister, a leading US expert has suggested that the US reach out to him.
"Whatever else may be believed about Modi, there is universal agreement that he is a decisive leader," writes Ashley J. Tellis, Senior Associate South Asia Programme at Carnegie Endowment for International Peace, a leading Washington think tank
"In many ways, Modi, with his natural assertiveness, may be even better positioned than (former prime minister Atal Bihari) Vajpayee to rebuild the bilateral relationship," he wrote in an article titled "Productive but Joyless? Narendra Modi and US-India Relations."
Tellis also suggested that denial of a US visa to Modi for his alleged role in the 2002 Gujarat riots may cloud India-US relations.
"Obviously, engagement will not come easily because of the uncomfortable fact that Washington and Modi managed to start out on the wrong foot," he wrote.
"The complications attending Modi's personal history are likely to affect the future trajectory of US-Indian relations in unhelpful ways."
But "even though Modi's personal feelings toward Washington are not particularly warm today, he is not likely to go out of his way to spite the United States out of personal pique," he wrote.