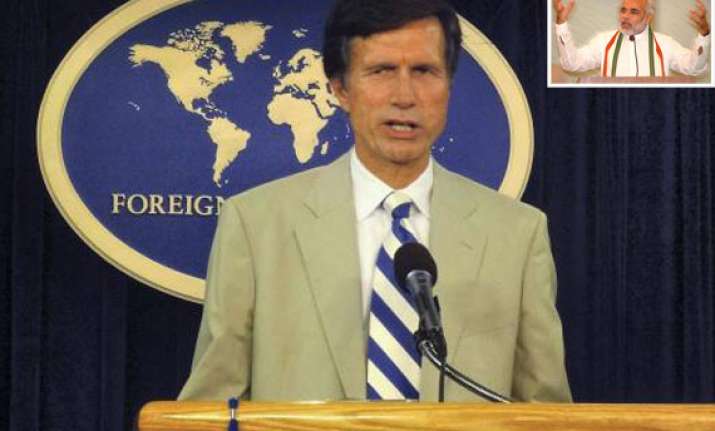 Washington, Nov 15: The US today said that there is no change in its visa policy with regard to Gujarat Chief Minister Narendra Modi, but asserted that the state has a very welcoming environment for American business to flourish.
 
"No, there are no new developments on that," Assistant Secretary of State for South and Central Asia Robert Blake told reporters here when asked if there is any review of giving visa to Modi.

The US has previously denied visa to Modi, apparently holding him responsible for the communal riots in Gujarat in 2002.
Blake, however, said Gujarat itself remains a very important place for American investment. 

"I think it has shown itself to be a very welcoming environment for American business to flourish," he said.
 
"We will continue to promote investment, encourage investment into that State," he said yesterday.  Blake said the US is now trying to build up its relationship with Indian States.

"We recently have begun an effort to try to enhance state-to-state ties between our two countries - Special Representative Rita Jo Lewis recently made a trip to India with that in mind - because we believe there are quite significant opportunities for individual American states to do more with their Indian counterparts," Blake said.
 
"Indeed, there's quite a lot of dynamism at the state level in India, so we want to just try to capture that, and again, encourage those state-to-state and city-to-city links.  So I think you'll see more of that in our relations over the next several years," said the US official.